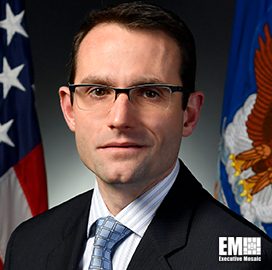 Will Roper
Air Force and Space
Force acquisition chief
Will Roper Appoints Air Force Rapid Capabilities Office as ABMS PEO
Air Force and Space Force acquisition chief Will Roper, a past Potomac Officers Club event speaker and 2020 Wash100 winner, has assigned the Air Force's Rapid Capabilities Office as the integrating program executive office for the Advanced Battle Management System.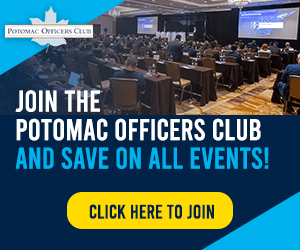 The Air Force said that the RCO has proven its ability to quickly mature, integrate and field capabilities, including the X-37B spaceplane and the B-21 bomber.  
"We are no longer asking if we can build an 'IoT.mil.' We have graduated to how and when, to warfighters ready to field and train. Consequently, ABMS is graduating to its next phase with demonstrations run by our chief architect and fielding by our integrating PEO," Roper said. 
In its new role, the RCO will be responsible for the ABMS acquisition strategy and the integration of all of its capabilities for delivery to operational users, the Air Force reported. 
The ABMS strategy was created to establish the internet of things for all the military services, in addition to enabling Joint All-Domain Command and Control.
In September, the Air Force allowed 15 more companies to compete for contracts on the ABMS' second on-ramp, which now has over 50 companies in total. 
The Air Force said on-ramps are useful for testing ABMS capabilities and determining which ones should be kept, modified or discontinued.  
Roper said the RCO is the perfect fit for integrating the development of ABMS products given the rapid development cycle of the Air Force and the Space Force. 
"This is a necessary move to allow one high-performance team to focus on setting the architecture while another focuses on execution and fielding," Roper added.
Category: Speaker News
Tags: ABMS Advanced Battle Management System Air Force JADC2 on-ramp PEO Potomac Officers Club Program Executive Office Rapid Capabilities Office RCO Space Force Speaker News Wash100