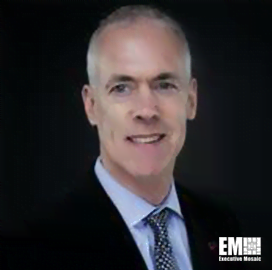 William Colligan,
EVP & GM of ATM,
Leonardo
William Colligan, EVP and General Manager of the Air Traffic Management Business at Leonardo
William Colligan serves as executive vice president and general manager of air traffic management at Leonardo, a technology company working with clients in the aerospace, defense and security sectors.
Leonardo's air traffic management business, Selex ES, provides land-based navigational aids, including instrument landing systems and radio navigation systems, to customers such as the Federal Aviation Administration and U.S. Navy.
Colligan's responsibilities cover profit and loss, strategy development and execution for the air traffic management business, Leonardo said.
The company credits him with leading strategies to drive growth, capture markets, transform organizations and increase shareholder value.
According to his LinkedIn profile, Colligan has more than 20 years of leadership experience working with engineering and air traffic control and management organizations.
Prior to joining Selex ES in December 2017 as senior vice president, Colligan served as vice president of systems engineering at Architecture Technology Corporation, a software technology company.
He provided day-to-day oversight and management of ATCorp's contracts, task orders and engineering staff working with the FAA and other government clients.
Colligan said he also provided leadership in ATCorp's development of advanced transportation and air traffic management concepts.
He earned a bachelor's and a master's degree in systems engineering from Virginia Tech and a bachelor's degree in civil and environmental engineering from Clarkson University.
Category: Executive Profiles
Tags: Air Traffic Management Architecture Technology Corporation Executive Profiles Leonardo Selex ES William Colligan