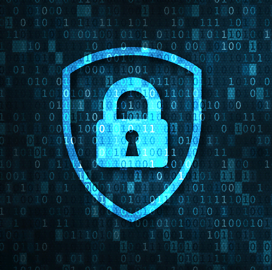 Cybersecurity
Wind River, Curtis-Wright Partner to Offer Cybersecurity for Defense Systems
Software company Wind River has partnered with Curtiss-Wright Defense Solutions to offer integrated cybersecurity solutions for aerospace and defense systems. 
The partnership will be focused on delivering a secure hardware and software solution or applications that rely on trust for security, Curtis-Wright said Tuesday. 
"By working with leaders like Wind River, we can help our customers accelerate their innovation and development cycles while also preparing their defense systems to guard against ever-increasing cyberthreats," said Chris Wiltsey, senior vice president and general manager at Curtis-Wright. 
Curtis-Wright is a diversified product manufacturer and service provider that specializes in serving customers from the commercial, industrial, defense and energy markets.  
Curtis-Wright said that the majority of technology leaders deal with security concerns such as increased cybersecurity risks, cybercriminal sophistication and increased threat surface.
Wind River's technology protection and cybersecurity group, Star Labs, has developed the Wind River Titanium Security Suite of capabilities designed to ensure secure, trusted and controlled execution. 
The suite includes solutions for protecting Linux environments, securely using virtualization and protecting the boot process and chain. 
Michael Genard, vice president of industry solutions and Wind River, said that that enabling security throughout the whole software lifecycle is essential for connected devices on the intelligence edge. 
"By collaborating with Curtiss-Wright, we are helping our shared customers integrate security during the design phase, incorporating advanced cybersecurity and technology protections that meet DOD requirements," Genard added.
Based in Alameda, California, Wind River is a software development company that creates run-time software, industry-specific software, simulation technology, development tools and middleware. 
Category: Partnerships and Executive Moves
Tags: aerospace Chris Wiltsey Curtiss-Wright cybersecurity defense Michael Genard Partnerships and Executive Moves software Star Labs trust Wind River