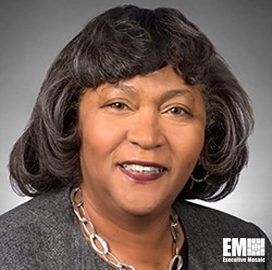 Yvonne Hodge
SVP
Lockheed Martin
Yvonne Hodge, Lockheed's SVP of Enterprise Business Transformation
A 20-year company veteran, Yvonne Hodge serves as Lockheed Martin's senior vice president of enterprise business transformation.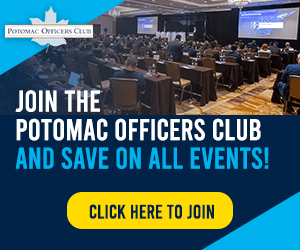 Her duties include developing strategies and implementing solutions for delivering business outcomes through technology, culture and processes.
Hodge also leads the Lockheed's digital transformation and enterprise technology teams and the office of the chief data and analytics officer, the company said. 
She specializes in information technology, business processes, quality management, competitive analysis, data analysis, quality tools, statistical process control and process re-engineering.
Hodge also designs new approaches to reduce costs and improve cycle times and defect rates. Lockheed credits her with consistently achieving high scores and customer and employee satisfaction.
Since she joined the company in July 2002,  Hodge has held roles such as VP of business innovation, transformation and enterprise excellence of space; VP of IT for space; VP of technical operations for enterprise business services; chief information officer and VP for electronic systems; and VP of mission success and IT for maritime systems and sensors.
Hodge spent the prior 24 years at AT&T, running a long leadership career that culminated in the role of VP of operations. She was responsible for all external customers across the company's business services. 
AT&T also credits her for introducing new digital products and network management services and creating opportunities for disaster recovery contingency planning market segments. 
She earned a bachelor's degree in mathematics from Montclair State University, New Jersey. In 2012, she was honored with the Black Engineer of the Year Award in recognition of her career achievements.
Category: Executive Profiles
Tags: AT&T Black Engineer of the Year CIO digital transformation electronic systems engineer enterprise services enterprise solution Executive Profiles Lockheed Martin Montclair State University vice president Yvonne Hodge