Zachary Parker,
President and CEO,
DLH Corp.
Zachary Parker, President and CEO of DLH Corp.
Zachary Parker is the president and CEO of health care support provider DLH Corp. He is experienced in, among other things, defense and government contracting, research and scientific studies, health care and data analytics.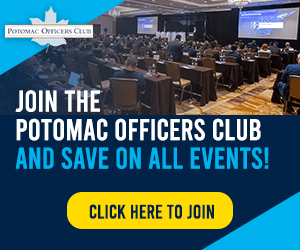 Parker leads the whole company, including its Public Health & Life Sciences sector. This organization works on advancing infectious disease research through clinical trials and analyses and environmental prevention methods.
Parker also ensures that DLH provides various health-related support services to various government agencies in dealing with environmental and infectious disease threats.
The industry veteran has been the president and CEO of DLH since 2010, according to his LinkedIn profile.
Parker held various leadership positions before assuming his current role. Among these positions are president of VT Group, executive director of Northrop Grumman Mission Systems & IT and western region manager of GE Government Services.
Northrop Grumman Mission Systems & IT was acquired by Peraton in 2020 for $3.4 billion while GE Government Services was acquired by Lockheed Martin.
Parker started his professional career as manager of systems engineer at management consulting services company VSE Corp.
The DLH chief executive holds a bachelor's degree in behavioral science from California State University Northridge.
DLH offers cloud, system modernization, clinical support, artificial intelligence and machine learning and health operations and logistics services to government and military clients. It is headquartered in Atlanta and has multiple offices in North Carolina and Maryland.
Category: Executive Profiles
Tags: California State University Northridge DLH Corp. Executive Profiles healthcare LinkedIn Northrop Grumman VSE Corp. VT Group Zachary Parker