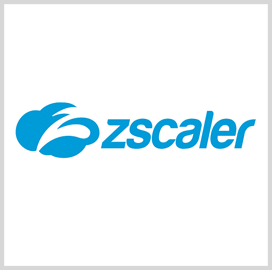 Zscaler
Zscaler Announces FedRAMP 'In Process' Status for Internet Gateway Tool
Cloud security company Zscaler announced that its Zscaler Internet Access has achieved Federal Risk and Authorization Management Program "in process" status at the High Impact level. 
Sponsored by a Department of Defense command, ZIA was designed to help federal agencies securely transition to the cloud while having access to scalable internet and software-as-a-service application security, Zscaler said Wednesday.
"This designation is an excellent example of how compliance programs like FedRAMP can be incredibly efficient, speed up innovation, and build upon the partnership between private industry and the government," said Stephen Kovac, Zscaler's vice president for global government and compliance and a Potomac Officers Club member.
Kovac added that the government already uses ZIA as a trusted internet and cloud access point and that Zsacaler is "honored" to work with its DOD sponsor.
Drew Schnabel, Zscaler's VP of federal affairs and another POC member, said the company aims to keep DOD employees safe and productive both when they are working at home or deployed in theater. 
"Supporting remote teams and securing all data classifications is more important than ever, and Zscaler is focused on delivering to agencies secure, fast access to cloud providers, SaaS applications, and private applications," Schnabel said. 
Zscaler said its work on ZIA is part of its effort to help the federal government modernize its information technology and adopt cloud-based solutions to more securely serve Americans. 
FedRAMP is a government-wide program that was created to standardize the security assessment, authorization and continuous monitoring of cloud products and services.
Category: Member News
Tags: cloud Department of Defense Drew Schnabel Federal Risk and Authorization Management Program FedRAMP High Impact level in process information technology Member News POC member SaaS security Stephen Kovac ZIA Zscaler Zscaler Internet Access