Weapon systems
cybersecurity enhancement
Booz Allen, Ball Aerospace Secure Potential $200M Contract for AFRL Cybersecurity Effort
The Air Force Research Laboratory in Ohio has awarded Booz Allen Hamilton and Ball Aerospace & Technologies contracts to develop cybersecurity tools designed to enhance the resilience of the service's weapon systems against cyberattacks.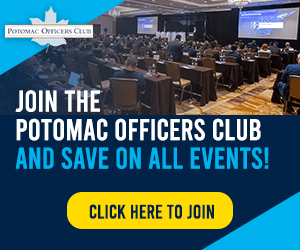 In support of the Trusted and Elastic Military Platforms and Electronic Warfare System Technologies program, Booz Allen and Ball Aerospace will share a potential $200 million deal for the Agile and Resilient Platform Architectures effort.
Under the ARPA portion of the TEMPEST program, the two companies are tasked with developing, prototyping and demonstrating cybersecurity solutions to protect the avionics systems of weapon systems used by the Air Force, Military & Aerospace Electronics reported.
Services that will be procured under the shared agreement include enhanced development, technology demonstrations, improvement of current techniques to detect, respond and adapt to new and unusual avionic cyberattacks in real time; and prototyping tools, techniques and capabilities for identifying and mitigating vulnerabilities in avionics systems.
The AFRL also tasks Booz Allen and Ball Aerospace with building security technologies that will include assessment and testing tools; malware detection and adaptive response techniques; and solutions aimed at security open-systems and platforms with agile architecture.
The cybersecurity technologies that will be developed under the contract include tools for avionics vulnerability assessment and testing.
Booz Allen will do its work in Beavercreek, Ohio, while Ball Aerospace will perform the services at Wright-Patterson Air Force Base.
The Department of Defense expects that both of the companies' contract work will be completed by August 2028.
Category: Defense and Intelligence
Tags: Air Force avionics Ball Aerospace Booz Allen Hamilton contract award cyberattacks cybersecurity Defense and Intelligence development electronic warfare EW Military & Aerospace Electronics prototyping TEMPEST Trusted and Elastic Military Platform and Electronic Warfare System Technologies