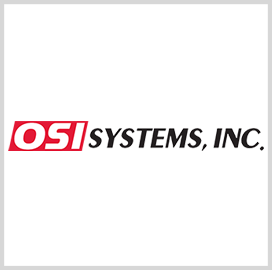 Contract award
OSI Systems Lands Potential $390M CBP Contract for LEP X-Ray Systems
OSI Systems, a specialized electronics maker, has been awarded a potential $390 million contract to deliver low-energy portal x-ray systems to Customs and Border Protection.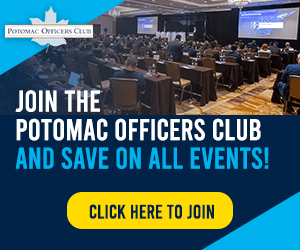 The indefinite-delivery/indefinite-quantity deal has a five-year ordering period for systems and associated services, OSI Systems said Thursday.
OSI Systems noted that the LEP award follows a previous IDIQ contract for multi-energy portal systems. Authorities use LEPs and MEPs to conduct non-intrusive inspections of vehicles at border crossings to find illicit materials.
According to the United Nations, physical inspections can be too time-consuming and detrimental to throughput amid growing trade volumes and stagnating staff levels at borders.
Non-intrusive inspection technologies are technical equipment and machines that allow inspection without the need to open the means of transport and unload cargo.
OSI Systems said that its CarView In-Lane and Z Portal are LEP systems that border authorities can use to screen passenger vehicles.
For MEPs, the company offers the Eagle P60 ZBx inspection system to help authorities screen commercial trucks.
OSI Systems said the technologies can be deployed alongside its CertScan integration platform to enable image analysis, data integration and inspection adjudication.
The company has received a combined total of approximately $200 million in delivery orders for LEP and MEP systems. CBP could award an additional $65 million by exercising all options, OSI Systems said.
"We look forward to working closely with CBP as we continue to develop and deploy technology to meet future challenges, and help achieve the mandated 100% scanning requirement at border crossings," said Ajay Mehra, executive vice president at OSI Systems.
Category: Federal Civilian
Tags: Ajay Mehra border security CBP federal civilian IDIQ low-energy portal multi-energy portal OSI Systems United Nations