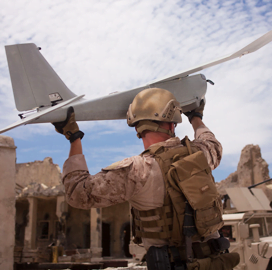 SUAS delivery
AeroVironment to Provide ISR Drones to US Marine Corps
Defense contractor AeroVironment secured a $6.17 million contract to provide the Puma 3 AE small unmanned aircraft system to the U.S. Marine Corps. The company received the contract on May 3.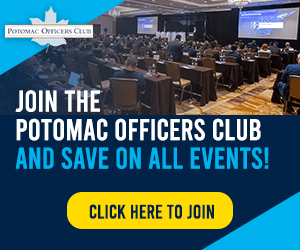 The Puma 3 AE is a group 1 sUAS that can perform intelligence, surveillance and reconnaissance missions in all environments and in any lighting condition. Its airframe is designed to be able to carry secondary payloads and third-party applications. The aircraft can be launched in a variety of ways and can be recovered by deep-stall landing.
The company will provide the drones and associated spare parts. Delivery is expected to be completed in July, AeroVironment said.
Puma 3 AE has an operational range of 20 km but it can be extended up to 60 km when equipped with AeroVironment's Long-Range Tracking Antenna. Users can also swap between the Mantis i45 electro-optical and infrared imaging solutions and the Mantis i45 N, which is an enhanced night variant of the camera.
Trace Stevenson, the vice president and product line general manager for sUAS at the robotics company, said Puma 3 is a proven solution for low-altitude ISR missions. He stated that the drone continues to support the Marine Corps' medium-range/medium endurance forces.
AeroVironment offers a variety of UAS, tactical missiles, unmanned ground vehicles and high-altitude pseudo satellites. It is headquartered in Arlington, Virginia, and has multiple offices across the U.S.
Category: Future Trends
Tags: AeroVironment contract award Future Trends ISR Puma 3 AE Trace Stevenson unmanned aircraft US Marine Corps