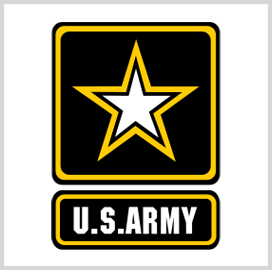 US Army
Army Seeks Contractors to Fulfill Services Under CHS-6 Contract
The Army has issued a request for information seeking contractors that can provide services for the Common Hardware Systems 6th Generation contract. 
The planned CHS-6 contract, which serves as a follow-on to the $3.9 billion CHS-5 contract awarded to General Dynamics, requires the continued delivery of commercial information technology hardware and commercial off-the-shelf items and services to the Army and other federal government agencies. 
It is expected to exceed the value of the incumbent contract at $4 billion and run for a total of five years, Bloomberg Government reported.
The upcoming contract also comes with modifications to the preceding CHS-5 contract. 
Some of the changes include the removal of ruggedized commercial IT hardware delivery requirements and design and engineering services to support the technology insertion process. Additions were also made to the CHS-6 contract, such as the need for contractors to possess the capability to ruggedize hardware.
The changes extend beyond performance work modifications. In contrast to the single-award CHS-5 contract, the CHS-6 contract may have multiple awards. The government is also looking at working with small businesses for a portion of CHS-6. 
In addition to gauging industries' capabilities of fulfilling CHS-6 requirements, the RFI served as a way to announce an upcoming industry day on March 30. The event aims to inform industry partners of the CHS mission and future requirements planned to support Army and federal agencies. 
Interested sources may submit responses to the RFI until Feb. 16.
Category: Future Trends
Tags: Bloomberg Government Common Hardware Systems 6th Generation Future Trends information technology IT Modernization request for information U.S. Army