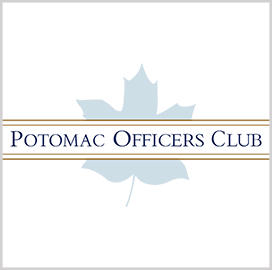 Centene Corporation Leaders, Founders, Executive Members
Centene Corporation provides government-backed high-quality healthcare services to uninsured and underinsured individuals in all 50 states and Washington D.C.  Learn about Centene Corporation leaders, founders, executives, and how they bring their individual expertise to the table.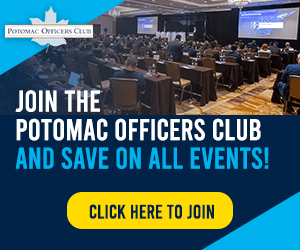 Centene Corporation Leaders Founders Executives
Centene Corporation is one of the biggest names in the health insurance landscape selling an array of healthcare services to government-sponsored healthcare programs. It is the largest Medicaid managed care organization in the country. From Centene's founder and executive team to the board of directors, we get to look at the names behind Centene Corporation's success.
Who is the Founder of Centene Corporation?
Centene Corporation is built upon humble beginnings as a nonprofit Medicaid plan whose only aim is to make health care accessible to everyone.
In 1984, Elizabeth "Betty" Brinn, who at the time was a hospital bookkeeper, founded Family Hospital Physician Associates and began operating in the basement of Family Hospital in Milwaukee. It was later named Centene Corporation in 1997. Currently, Centene Corporation headquarters is in St. Louis, Missouri.
Around 2001, Centene Corporation became a publicly traded company earning a revenue of $327 million with over 235,000 members. Almost four decades later, Centene continues to grow as one of the largest providers of quality health care.
Centene Corporation Executive Team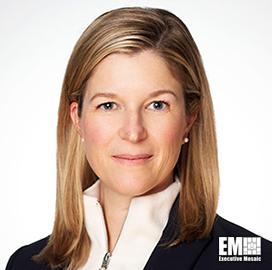 Sarah M. London, Chief Executive Officer
Running the day-to-day management is Chief Executive Officer Sarah London who with her strategic thinking and fresh perspective puts Centene at the forefront of innovation in providing healthcare services. Through data-driven insights and technology, she harnesses the potential of Centene in transforming healthcare services into a value-based care model – one that values the quality of services, rather than quantity.
Before being appointed as CEO of Centene Corp, London was Vice Chairman responsible for a portfolio of companies independent of Centene health plans. She led the company's technology and digital strategy while also running the health insurer's health care enterprises and specialty divisions, corporate strategy, quality operations, internal audit, compliance, and risk management. As Senior Vice President of Technology Innovation and Modernization, London also held responsibility for enterprise-wide technology and execution with a focus on next-generation products and services.
London began her career in health care at Health Leads. She was part of the team that launched Accretive Health's Quality & Total Cost of Care business which provides operational consulting to leading medical centers around the US. She assumed leadership roles at Optum Ventures, Optum Analytics, and Humedica before joining Centene in 2020.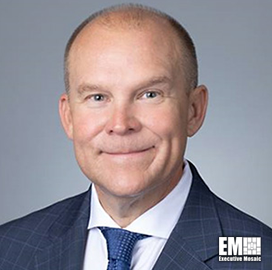 Brent Layton, President, and Chief Operating Officer
As the President and Chief Operating Officer, Brent Layton oversees all aspects of Health Plans, Products, Business Operations, Population Health and Clinical Operations, Marketing, Health Plan Medical, Specialty, International, and Business Development.
Layton brings in 20 years of experience with increasing responsibility in the health care industry. He used to run a managed care consulting firm and created a diverse group of health care from Avesis, Absolute Care and other managed care companies.
He joined Centene in 2006. Before being appointed President and Chief Operating Officer, Brent Layton was Executive Vice President of Markets, Products, International, and Chief Business Development Officer for more than 15 years. Around March of 2021, he became President of the U.S. Health Plans, Products, and International. It took Layton less than a year before being promoted to Centene's COO.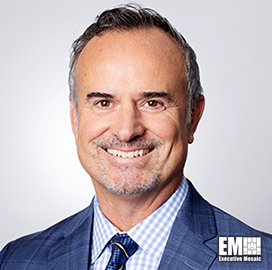 Drew Asher, Chief Financial Officer
Chief Financial Officer Drew Asher leads the finance team and oversees all aspects of Centene's Accounting, Treasury, Capital Markets, Tax, Actuarial Services, Health Economics, Financial Planning, Investor Relations, and Procurement. As the Centene Corporation CFO, Drew hopes to bring long-term value to its shareholders.
Drew Asher began his career at Deloitte & Touche LLP. He spent five years as an auditor and accountant serving clients that included managed care. He then worked with Coventry Health Care for almost 15 years as Senior Vice President of Corporate Finance. Around May of 2013, Asher got promoted to Chief Financial Officer after Coventry was acquired by Aetna. In August 2014, Asher joined Wellcare as Senior Vice President.
Having worked at WellCare before joining Centene in January 2020, Drew Asher brings his technical and financial skills to the managed care space. His track record in the managed care space proves his worth in leading a growing enterprise.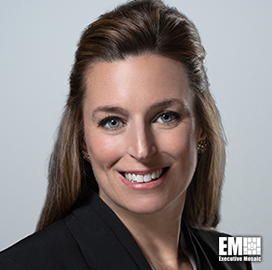 Shannon Bagley, Executive Vice President, and Chief Administrative Officer
Based in the Greater St. Louis, Shannon Bagley is the Chief Administrative Officer at Centene Corporation responsible for Human Resources, Diversity, Equity and Inclusion, Real Estate, Workplace Resources, and Security.
As the head of Human Resources, Bagley redesigned the HR operating model and talent infrastructure. She aims to establish a purpose-driven workforce strategy, helping enhance culture using new employee programming, communication, and engagement channels. Bagley is an advocate of the people agenda, modernization of Centene's people strategy, and establishment of Diversity and Inclusion
Shannon Bagley joined Centene Corporation in 2003. She spent almost 10 years leading the Internal Audit and Enterprise Risk Management teams. Before becoming the Executive Vice President and Chief Administrative Officer, she held executive positions in Home State Health, Integration Management, and Human Resources.
Leadership Team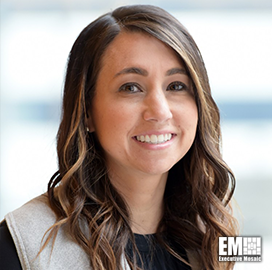 Katie Casso, Senior Vice President, Corporate Controller, and Chief Accounting Officer
Successor to Corporate Controller and Chief Accounting Officer Christopher Isaac is Katie Casso who has been working with Centene for the past 16 years.
Casso began her career as a public accountant at Ernst & Young, later joining Centene's management team in 2004. As Senior Vice President, Casso fills a vital role in overseeing the financial reporting, corporate accounting, financial systems, acquisition, and integration work, and finance shared service functions. Casso is also responsible for the financing integration of acquired companies leading to Centene's growth.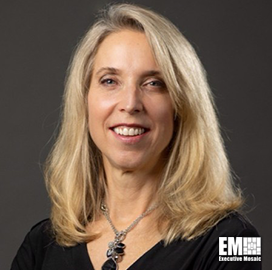 Beth Johnson, President and CEO of Coordinated Care
Beth Johnson is President and CEO of Coordinated Care since June 2018 and has taken over the Medicaid plan since. Johnson puts focus on innovative care delivery and expanding the provider network of Coordinated Care in the Washington area.
Prior joining Centene in June 2018, Johnson worked with Premera Blue Cross and Regence BlueShield, making her well-regarded in the Washington's commercial health insurance market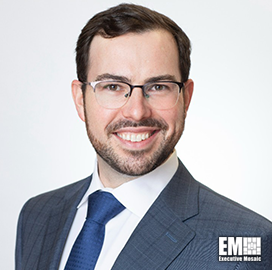 Colin Toney, Executive Vice President of Mergers & Acquisitions
Based in the St. Louis, Missouri headquarters, Colin Toney joined the executive team as the Executive Vice President of M&A in July 2021. His responsibility includes acquisitions, divestitures, investments, joint ventures, and other Centene partnerships. He took part in the acquisition of Wellcare, Magellan, and HealthSmart.
Board of Directors
James Dallas, Chairman of the Centene Board of Directors, Retired Senior Vice President and Chief Information Officer of Medtronic
Sarah M. London, Chief Executive Officer, Centene
Orlando Ayala, Retired Chairman and Corporate Vice President of Emerging Businesses for Microsoft Corporation
Jessica L. Blume, Retired Vice Chairman of Deloitte LLP
Kenneth Burdick, Retired Executive Vice President of Products and Markets of Centene Corporation; Former Chief Executive Officer of WellCare Health Plans, Inc.
Christopher Coughlin, Former Executive Vice President and Chief Financial Officer of Tyco International, Ltd.
Wayne DeVeydt, Executive Chairman of Surgery Partners, Inc.; Former Executive Vice President and Chief Financial Officer of Anthem, Inc.
Frederick H. Eppinger, President and Chief Executive Officer of Stewart Title Guaranty Company
Richard A. Gephardt, Chief Executive Officer and President of Gephardt Group, LLC; Former Majority Leader of the U.S. House of Representatives
Lori J. Robinson, Retired United States Air Force General
Theodore Samuels, Retired President of Capital Guardian Trust Company
William Trubeck, Retired Chief Financial Officer, Director, and Executive Vice President of YRC Worldwide; Retired Executive Vice President and Chief Financial Officer of H&R Block
Centene Corporation Products and Services
State and National Health Solutions
Medicaid – Centene is the largest provider of Medicaid programs in California, Florida, New York, Texas, and 25 other states, expanding its business lines with Wellcare (Medicare Advantage) and Ambetter (Health Insurance Marketplace) products.
Medicare – Centene serves over 1.4 million Medicare beneficiaries.
Health Insurance Marketplace – As one of the largest providers in the marketplace, Centene is one of the companies that were able to keep up with the Affordable Care Act.
Federal Services – The Health Net Federal Services has partnered with the Department of Defense to offer healthcare services to members on active duty and retired service members.
Whole Health Solutions
Specialty Pharmacy – Tailored treatment of patients with complex conditions
Pharmacy Benefit Management (PBM) – Helps organizations save on medical bills
Dental – Large network of dental providers is available
Vision – Eye exams and eyewear from frames, prescription lenses, and contacts
Nurse Advice Line –  24/7 call-in nurse advice line
Community Medical Group – Offers a unique clinical care model with an array of specialty services, as well as social and other support services
Interpreta – Technology-based personalized roadmap for timely care
HealthSmart – Customizable and scalable healthcare solutions for employers
Centene Institute – Strive to improve whole health outcomes through continued education and innovative practices.
Magellan Health – 
International Solutions
Europe – Centene partners with Ribera Salud, a leading European integrated healthcare provider which supports governments to improve healthcare delivery
The United Kingdom – Operose Health, a subsidiary of Centene, extends its services in the United Kingdom to offer integrated care from primary care, mental health, and community services.
Providing A Full Spectrum of Healthcare Services
Known as one of the largest providers of managed care services, Centene makes health care is accessible to uninsured and underinsured individuals. Thanks to a pool of talented teams with in-depth and breadth of experience, Centene sits at the forefront when it comes to providing a full spectrum of high-quality affordable health care services to American consumers.