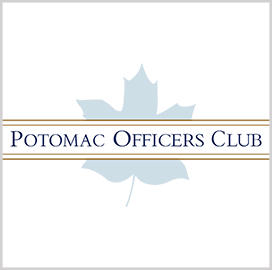 Financial management
Five Financial Accountability and Management Executives in GovCon
Financial accountability and management professionals are responsible for a wide range of activities at different scales. At the strategic level, the work of financial executives can impact a company's long-term vision as well as its decision on what areas to invest in, according to Oracle NetSuite, a financial management software developer.
On a more granular scale, financial professionals are in charge of tasks such as processing daily transactions, comparing budgets with actual spending figures as well as ensuring compliance with regulations.
The Potomac Officers Club—a division of Executive Mosaic—features five financial accountability and management executives in the government contracting sector.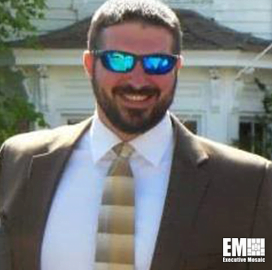 Philip Knoll is finance director at software company Deltek, working out of Herndon, Virginia. He is a versatile and results-oriented finance professional with extensive financial management experience and a demonstrated history of producing insights that contribute to the company's strategic direction and to making critical business decisions, according to his LinkedIn profile.
Knoll is further described as having the ability to effectively communicate direction and convey complex information in a clear and concise manner. He is well-disciplined and is able to manage multiple initiatives simultaneously, "delivering exceptional results under stringent deadlines," his biography further revealed.
Knoll has been working at Deltek for almost 11 years. Among his many duties is providing the company's executive leadership with budget forecasts as well as cash flow and variance/trend analysis, his biography further reveals.
Before joining Deltek, he briefly worked at TASC, as an operations research, cost and risk analyst. In that role, he provided financial analysis support including life cycle cost estimation, cost-benefit analysis and budget analysis, as part of the Analytical Solutions team supporting the Intelligence Community.
Earlier in his career, Knoll worked as a senior financial analyst at Lockheed Martin. During his almost six years with the company, he was tasked with providing financial analysis support including cost estimation, cost-benefit analysis, capital management, forecasting and budget analysis.
Knoll earned his degree in economics from The College of William and Mary.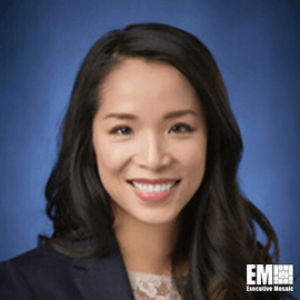 Tina Cao, is the director of finance and business operations at Leidos, working out of the Washington-Baltimore Metropolitan Area. She is a results-oriented finance professional with over 15 years of experience in all aspects of financial leadership, according to her LinkedIn profile.
Cao is further described as having comprehensive financial operations and accounting experience in the federal government and commercial sectors, having worked internationally. Her strengths include business operations management, financial planning and analysis, monthly fiscal close, financial data analytics, pricing, process development/improvement and due diligence.
Cao has been with Leidos, an American defense, aviation, information technology and biomedical research company, for just over a year and a half. In her current role, she is responsible for financial leadership over the billion-dollar operation. She also provides insight and recommendations on business initiatives and growth plans.
Before joining Leidos, Cao served as finance director at Vectrus. In that role, she managed budgeting and forecasting, cash management, program control, financial modeling, and pricing, her biography further reveals.
Earlier in her career, she served in gradually ascending roles at L3Harris, where she worked for over nine years. Her last position for the company was as finance manager.
Cao earned her degree in finance from George Mason University. She later earned her Master of Business Administration degree from the University of North Carolina at Chapel Hill.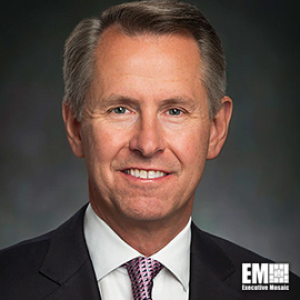 Kevin Schemm is the senior vice president of enterprise finance at aerospace company Boeing. He is also a member of the company's executive council.
As enterprise finance SVP, Schemm leads the company's business unit finance teams and the global finance operations team. He also oversees financial planning and analysis and leads investor relations. As a member of the executive council, he assesses financial scenarios, manages liquidity and monitors finance-related decision-making.
Schemm was the SVP of business operations and performance and chief financial officer at Boeing Commercial Airplanes prior to his current role. At Boeing Commercial Airplanes, he handled financial management, business planning and operations work, Boeing said.
The industry veteran joined Boeing in 1985 as a systems engineer in the company's Military Airplanes division. He then handled contracts and business relationships with airline customers in the Asian market. Other leadership roles that Schemm held at Boeing include VP of North America and Leasing Sales and chief of supply chain at the company's Commercial Airlines division.
The Boeing executive currently serves on the board of directors at the Virginia Mason Health System and the Virginia Mason Medical Center. He previously served on the board of trustees at The Museum of Flight in Seattle.
Schemm holds a master's degree in business administration from the University of Washington and a bachelor's degree in electrical engineering from Kansas State University.
Boeing manufactures aircraft for commercial and military uses. Its commercial aircraft include the 737 series, the 787 Dreamliner and the 747 series. Its military and government aircraft include the AH-64 Apache attack helicopter, the B-52 bomber, the V-22 Osprey and Air Force One.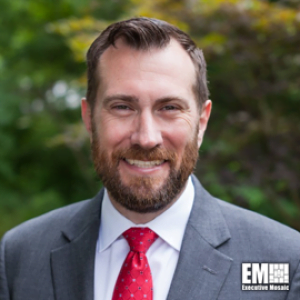 Chandler Terry serves as vice president of finance and accounting at FSA Federal, a government contractor that works with clients in the federal law enforcement and homeland security sectors.
According to its website, FSA Federal is a joint venture owned by Amentum and Science Applications International Corporation, which also serves as the managing partner.
FSA Federal said that Terry provides leadership in all aspects of finance, including capital resources, forecasting, treasury, financial services, accounting, payroll, audit support and compliance with investor protection regulations.
He works with the president and other executives in developing and implementing financial policies, procedures, reporting and performance analysis practices, according to his LinkedIn profile.
Prior to joining FSA Federal, Terry worked as director for finance at Amentum, a government contractor that supports programs in areas such as nuclear, mission support and sustainment, threat mitigation, mission assurance and strategic capabilities engineering.
His responsibilities covered Amentum's federal government information technology and facilities services portfolios.
He said in his LinkedIn profile that he provided leadership and support in the proposal development process, with a focus on pricing and review.
Terry previously served for 11 years at General Electric, holding roles of increasing responsibility up to senior finance manager. He also completed GE's selective management training program.
He earned a master of business administration in international business from the University of South Carolina's Moore School of business and a bachelor's degree in accounting and finance from the Virginia Polytechnic Institute and State University's Pamplin College of Business.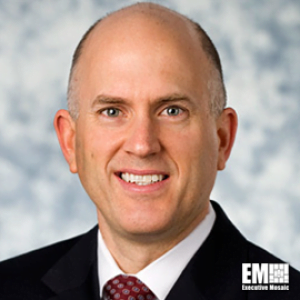 Michael Hardesty is the corporate vice president, controller and chief accounting officer at defense contractor Northrop Grumman. He joined the company in 2004.
In his current leadership role, Hardesty serves as a financial adviser to senior management and the board of directors' audit committee. He leads Northrop's corporate accounting policies and operations. The chief accounting officer ensures that the company's financial data and reporting is in line with the Generally Accepted Accounting Principles and the requirements set by the Securities and Exchange Commission.
Hardesty was VP of business management and chief financial officer for Northrop's information systems sector before holding his current leadership role. As CFO and business management president, he oversaw sector business management in the finance, accounting, contracts, pricing, procurement, regulatory and export compliance, real estate and facilities segments, Northrop said.
The industry veteran spent 10 years at consulting firm Deloitte before joining the Falls Church, Virginia-based defense contractor.
Hardesty holds a bachelor's degree in accounting from the University of Southern California and is a certified public accountant.
Northrop Grumman creates products that support military services across all domains, from sea to space and cyber. Its offerings cover autonomous aerial systems, defense countermeasures and sensors, electronic warfare systems, avionics and logistics. The company has multiple offices across all 50 U.S. states and other locations across the globe.
ABOUT POTOMAC OFFICERS CLUB
The Potomac Officers Club is owned and operated by Executive Mosaic. Since 2002, Executive Mosaic has been a leader in media and exclusive senior executive networking programs primarily targeted to the U.S. federal government contracting (GovCon) marketplace. In addition to connecting executives of consequence into a fabric of like minded communities, the company's growing cross-media platform serves as a leading source of news about the people, policies, trends and events shaping the nation's GovCon sector.
Category: Articles
Tags: Chandler Terry Executive Profiles financial accountability financial management govcon government contracting Kevin Schemm Michael Hardesty Oracle Netsuite Tina Cao