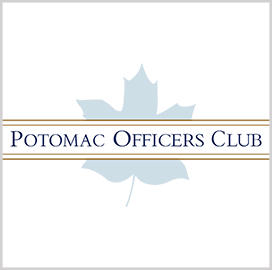 Quality assurance
Five Quality Assurance Executives to Watch in GovCon
Vendors that can provide confidence in the quality of their offerings have an advantage in the highly competitive government contracting sector.
Acqnotes, an information resource for aerospace and defense acquisition, said that quality assurance is built on two principles: ensuring that the product serves its purpose and eliminating mistakes on an ongoing basis.
Quality assurance can entail keeping a close eye on the quality of the most basic components, production services, management, inspection and other aspects of product or service delivery.
The Potomac Officers Club—a division of Executive Mosaic—features five quality assurance executives in the government contracting sector.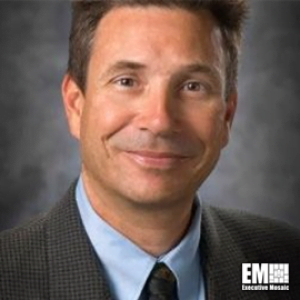 Mike Perez is the vice president of quality assurance at Lockheed Martin Space, working out of Orange County, California. He also leads Lockheed Martin Corporation's Quality Council, which develops strategy, direction and policy for quality across the enterprise, according to his LinkedIn profile.
Perez currently leads 1,300 professionals in "the pursuit of quality excellence and safety, identifying and applying new analytic approaches and techniques across all sector data sets." In his current role, he manages the company's efforts to ensure design and build quality while promoting a culture of quality and compliance across the value stream.
Perez has been with LMS, a $12 billion business, for almost six years. His responsibilities span the complete scope of quality: production quality, supplier quality, quality engineering, receiving inspection, process/test labs, nondestructive testing, metrology, environmental health and safety, his biography further reveals.
Before joining LMS, Perez served as a director of quality for Boeing's Ground-based Midcourse Defense missile and satellite products. In that role, he led an over 250-strong team comprising directors, managers, hourly and salaried employees. He worked at Boeing for over 11 years.
Perez earned his degree in electrical and electronics engineering from the California State University in Long Beach. He later earned his master's degree in quality assurance and systems management from CSU-Dominguez Hill.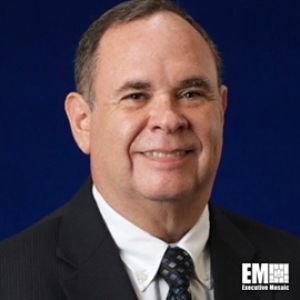 Tony Passamano serves as the quality assurance director at Lockheed Martin Missiles and Fire Control, one of the defense contractor's four business areas.
According to its website, MFC specializes in designing and manufacturing precision engagement aerospace and defense systems for militaries.
The business unit's technology portfolio includes advanced combat, missile, rocket, and manned and unmanned systems for customers such as the U.S. Army, Navy, Air Force, Marine Corps, NASA and dozens of U.S. foreign allies.
Passamano has served for more than 30 years at MFC across two stints. In his current role, Passamano is responsible for providing leadership to a team of quality engineering professionals, according to his LinkedIn profile.
His staff's duties include providing support for the design, development, flight testing, production and sustainment of integrated air and missile defense systems.
Prior to taking on the role in March 2009, Passamano served as vice president of operations at Global Supply Chain Services for over two years. GSCS is a materials management company that provides third-party procurement services, supply chain management and electronics manufacturing services partner oversight.
Passamano served for 18 years as a senior manager for quality assurance for MFC during his first stint at Lockheed.
He earned a bachelor's degree from Oklahoma University and a Master of Business Administration degree from Colorado Technical University.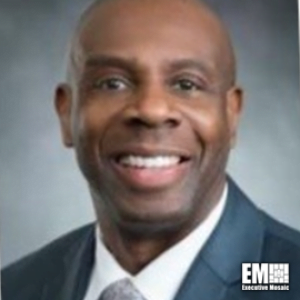 Tony Martin is the vice president of total quality for Boeing Defense, Space & Security. He has been holding his current leadership position for over two years.
Martin oversees a team that is responsible for improving quality performance across BDS and ensuring that products meet quality, reliability and safety standards. He also works across the company to guide the implementation of quality and compliance improvements. He was the senior director of operations for the 787 Dreamliner program before taking on his current leadership role. In that position, he oversaw the structural build, integration, functional test and delivery for the aircraft's mid-body, according to his LinkedIn profile.
He has over 35 years of experience in the aviation industry, all of which are with Boeing. The industry veteran started his professional career in 1986 as an industrial engineer and senior manager for the aerospace company. He was promoted to director of operations for the H-47 Chinook helicopter program in July 2008, a position in which he oversaw a $130 million factory renovation. Other leadership roles that Martin held include director of Charleston Machining and Emergent Operations for the 787 program and director of operations for V-22 Osprey assembly and composites.
The Boeing VP holds a master's degree from Villanova University and a bachelor's degree from Wichita State University.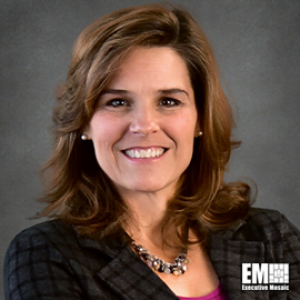 Sheri Murphy is the vice president of quality assurance and continuous improvement at American Systems, working out of Chantilly, Virginia. She is responsible for advising company leadership on the design, implementation and continuous improvement of all efforts focused on program management, corporate business standards, quality assurance and risk management, according to her LinkedIn profile.
Murphy joined American Systems in 1996. During her tenure with the company, she has held dual roles in both information technology- and quality-related fields. She served in a number of IT-related positions of increasing responsibility, including change management, risk management and policy compliance, where she was ultimately named as director of IT governance, risk and compliance, her biography further reveals.
Murphy was promoted to her current vice-presidential position in Sept. 2020. She has been credited for leading the firm through the rigors of maintaining and growing quality certifications while ensuring it remains compliant with a wide array of government regulations and directives.
Murphy is an active member of several working groups under the National Defense Information Sharing and Analysis Center, including the Defense Industrial Base Sector Coordinating Council, and various working groups under the DIB Cybersecurity Program.
Murphy earned a bachelor's degree in marketing from George Mason University.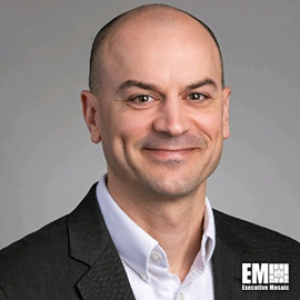 Jeremy Knepper is a long-time leader at Collins Aerospace and currently serves as the company's senior director of quality.
Since assuming the position in November 2018, he has been in charge of all strategic and tactical quality assurance operations across the company's mission systems business unit.
Knepper's primary areas of responsibility include customer satisfaction, product quality, supply chain quality, design assurance and continuous improvement, according to his LinkedIn profile.
His career with Collins Aerospace dates back to 2009 when the company still operated as Rockwell Collins, before the company's acquisition by United Technologies in 2018.
In his first three years with Rockwell Collins, Knepper was a principal product assurance manager responsible for quality assurance teams in the company's sites in Coralville, Iowa; Carlsbad, California; and Warrenton, Virginia.
He was then promoted to the position of principal supply chain quality assurance manager for the central and western regions. In these roles, he implemented strategies involving risk mitigation, advanced quality techniques, continual improvement and supplier development.
Additionally, he became the director of quality assurance at Rockwell Collins before being appointed to his current position.
Outside of Collins Aerospace, he held quality assurance and engineering roles at Centro, a manufacturer of custom rotationally molded plastic parts, and wind turbine manufacturing company Clipper Windpower.
Knepper graduated from the University of Iowa with a bachelor's degree in mechanical engineering and a Master of Business Administration degree in business management.
ABOUT POTOMAC OFFICERS CLUB
The Potomac Officers Club is owned and operated by Executive Mosaic. Since 2002, Executive Mosaic has been a leader in media and exclusive senior executive networking programs primarily targeted to the U.S. federal government contracting (GovCon) marketplace. In addition to connecting executives of consequence into a fabric of like minded communities, the company's growing cross-media platform serves as a leading source of news about the people, policies, trends and events shaping the nation's GovCon sector.
Category: Articles
Tags: Executive Profiles govcon government contracting Jeremy Knepper Mike Perez quality assurance Sheri Murphy Tony Martin Tony Passamano