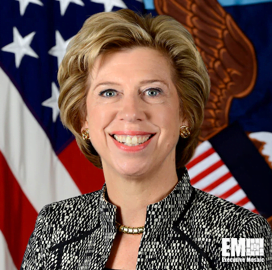 Ellen Lord
Undersecretary
DOD
DoD Asks Congress to Consolidate ICBM Funding
Ellen Lord, undersecretary of defense for acquisition and sustainment, has called on lawmakers to allow the Department of Defense to consolidate the hundreds of items listed under its intercontinental ballistic missiles modernization project for ease of planning budget-wise, Defense News reported.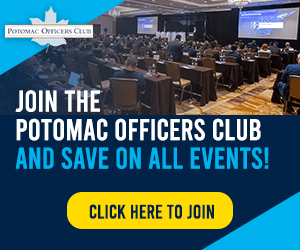 Speaking at a recent Senate Armed Services Committee hearing, Lord said the DoD currently has 500 separate items that need to be updated for the Ground Based Strategic Deterrent program to push through, including the 450 existing Minuteman III ICBM launch facility locations and the 45 launch center sites tied to the current ICBM infrastructure.
Without changes in the process, the DoD would be compelled to report and budget each of the nearly 500 different building locations as their own military construction cases.
While the GBSD program is moving along as planned, Lord, a 2020 Wash100 winner and past Potomac Officers Club event speaker, asked for Congress to allow the DoD to divert some of its military construction funds to further speed up the transition to the new ICBM.  
Todd Harrison, a budgetary expert with the Center for Strategic and International Studies and a past POC event speaker, expressed support for the DoD's request, noting that traditional MILCON funding " would be excessively burdensome" for the project.
Centralizing the funding in one account, Harrison said, would give the DoD better project coordination and more flexibility to reallocate funding between sites.  
According to a statement released by DoD spokeswoman Jessica Maxwell, failure to make the necessary adjustments could cause delays in the updating of the missile silos, consequently halting the implementation of the GBSD program.  
As Maxwell explained, the conversion to GBSD "must occur on a precise timeline to maintain the operational readiness of ICBMs."
Category: Speaker News
Tags: Defense News Department of Defense Ellen Lord Ground Based Strategic Deterrent intercontinental ballistic missiles Jessica Maxwell MILCON military construction Speaker News Todd Harrison U.S. Congress