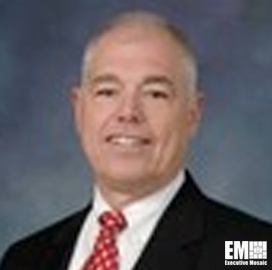 Executive Profile: Bill Downer, VP of National Programs at Seagate Government Solutions
Bill Downer is the vice president of national programs at Seagate Government Solutions, a provider of data management solutions to federal agencies. When he assumed his current role in February 2019, Downer brought with him over 20 years of leadership experience in sales and services in support of both the public and private sectors, according to his LinkedIn profile.
Downer specializes in globally growing and leading sales and services organizations. Before he joined Seagate Government Solutions as director of national programs in November 2015, he spent six years working at Seagate Technology, a data storage company.
There he served as a federal business development manager and was responsible for growing the company's ClusterStor business by working directly with government customers. Downer began his professional career in Digital Equipment, a former major player in the computer industry, where he served as a sales manager for civilian agencies.
After leaving Digital Equipment in 1994, Downer held several sales-related directorial roles in companies such as Sun Microsystems, StorageTek, Quantum, Mellanox Technologies and DataDirect Networks. Downer earned a master's degree in business administration from Averett University and a bachelor's degree in philosophy and religious studies from Randolph-Macon College.  
Category: Executive Profiles
Tags: Averett University Bill Downer ClusterStor DataDirect Networks Digital Equipment Executive Profiles LinkedIn MBA Mellanox Technologies National Programs philosophy Quantum Randolph-Macon College religious studies sales manager Seagate Government Solutions Seagate Technology StorageTek Sun Microsystems vice president