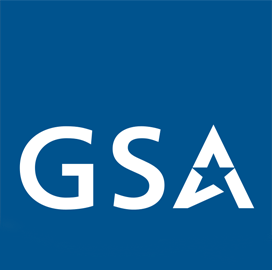 GSA
GSA Issues Draft Framework for Polaris GWAC
The General Services Administration is moving forward with a new governmentwide small business information technology services contract, dubbed Polaris, to replace the now-defunct Alliant 2 Small Business contract, which saw waves of protests, rescinded awards and re-awards before its cancellation in July. 
The agency has already released a draft framework for the Polaris governmentwide acquisition contract, highlighting a focus on socioeconomic set-asides, particularly for small businesses, women-owned small businesses and those located within a historically underutilized area.
The draft also lists seven service offerings that small businesses will have to compete for such as cloud services, cybersecurity, data management, information and communication technologies, IT operations and maintenance, software development and system design, Nextgov reported.  
In addition to traditional government IT areas, Polaris is envisioned to serve as a way for federal agencies to procure services related to emerging technologies, including advanced and quantum computing, artificial intelligence, automation technology, distributed ledger technology, edge computing and immersive technology.
Among other things, the draft document includes options to purchase ancillary services as long as it is in direct support of a larger service offering. 
GSA officials have also noted in the draft that contractors wishing to do business on Polaris may have to secure Cybersecurity Maturity Model Certification as it may have utility as a baseline for civilian acquisitions.
The draft does not mention a ceiling for Polaris but contracts awarded under the GWAC are expected to run for a base of five years, which can be extended for five more years.
The GSA will accept responses to the draft framework until Jan. 29.
Category: Future Trends
Tags: Alliant 2 Small Business contract artificial intelligence draft framework Emerging Technologies Future Trends General Services Administration GSA IT services contract machine learning Nextgov Polaris quantum computing