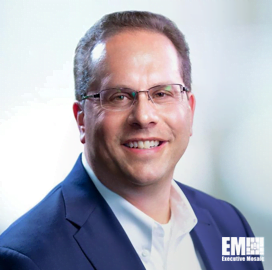 John Selman
Chief Operating Officer
Amyx
John Selman Joins Amyx as Chief Operating Officer
Amyx, a systems integrator and cybersecurity services provider, has appointed John Selman as its new chief operating officer.
Selman, a member of the Potomac Officers Club, has served in various senior leadership positions throughout his career, which spans more than two decades.
He has extensive experience with the Department of Defense and other federal government agencies, Amyx said Monday.
Selman's new role includes leading the delivery of services to Amyx's customers, growing his portfolios and managing more than 650 employees at the company.
He assumes his new role at Amyx after serving as vice president of markets and growth and national security programs at the Logistics Management Institute.
According to his LinkedIn profile, Selman spent 11 years at LMI. Most recently, he oversaw the delivery of an advisory, logistics and analytics portfolio consisting of 55 projects worth more than $100 million.
He also previously held vice president-level roles at LMI's infrastructure analytics group and the resource management division.
He is an expert in the delivery of national security operations and consulting services across multiple projects under the Department of Energy, Department of Homeland Security components, the U.S. Army and the combatant commands.
Amyx President and Chief Executive Officer William Schaefer commented on the appointment of Selman, saying that the industry veteran's experience in providing customer service and supporting employee development are a "perfect fit" at the company.
Schaefer, who is also a POC member, noted that Selman will help Amyx sustain its growth, which has improved over the past five years.
Category: Member News
Tags: Amyx Chief Operating Officer Department of Defense DHS DoD DoE John Selman LinkedIn LMI Logistics Management Institute Member News POC Potomac Officers Club service delivery US Army William Schaefer