Maria Roat
Deputy Federal CIO
OMB
Maria Roat Lauds Federal Sector's Rapid Modernization Efforts During Pandemic
Maria Roat, deputy federal chief information officer of the Office of Management and Budget, has lauded federal agencies for having the sense of urgency to accelerate information technology modernization efforts amid the pandemic to improve government service to citizens.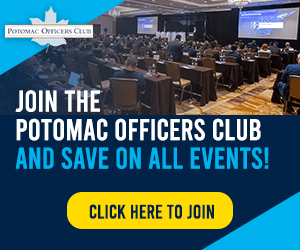 Speaking at the Splunk Cloud Virtual Summit, Roat noted that agencies dropped their "business as usual" mentality and shifted to a higher gear, acknowledging the absolute need for resource sharing to navigate the changing landscape.
However, Roat believes that the federal government needs to leverage IT working capital funds and the Technology Modernization Fund program, both of which were established by the Modernizing Government Technology Act, if agencies wish to sustain modernization efforts, MeriTalk reported.
According to Roat, funding provided through the Coronavirus Aid, Relief, and Economic Security Act may not be enough to keep federal modernization going in the long-term. 
With IT working capital funds and the TMF program, agencies can leverage multi-year funds to drive long-term modernization instead of relying on the "one-year buckets" of annual appropriations.
During the summit, Roat also touched on the successful IT modernization at the Small Business Administration, where she most recently served as CIO. With Roat's leadership, SBA was able to transition into emergency response and remote work owing to several years of modernization efforts, including cloud investments.
Roat made the move to the OMB in May, wrapping up a nearly four-year career at SBA, where she took on governmentwide responsibilities, including serving as a member of the OMB's Technology Modernization Fund Board. 
Category: Speaker News
Tags: cloud federal government IT Modernization Maria Roat MeriTalk SBA Small Business Administration Speaker News Splunk Cloud Virtual Summit Technology Modernization Fund TMF