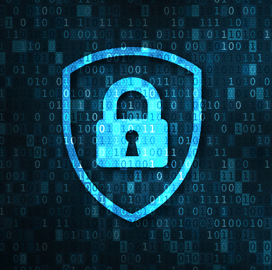 Cybersecurity
FBI Posts RFI for Cybersecurity Support Services
The FBI's Enterprise Security Operations Center has posted a request for information for cybersecurity support.
The bureau plans to upgrade its cybersecurity in accordance with the National Institute of Standards and Technology's guidance on protecting federal information technology, according to the RFI posted on SAM .gov.
NIST Special Publication 800-37 provides guidelines on how organizations should apply the Risk Management Framework, which is a structured process for managing security and privacy risk.
If the FBI decides to award a contract, work will begin in the first or second quarter of fiscal year 2022. The contractor will perform the tasks in multiple locations, including Clarksburg, West Virginia, and Huntsville, Alabama.
The RFI mentions work in the following service areas: around-the-clock watch floor monitoring, digital forensics and incident response, mobile threat defense, cyber threat intelligence, data loss prevention and threat analytics platform infrastructure support.
Responses to the RFI should be submitted electronically no later than March 31, the FBI said. The bureau is also asking for information on what contract type and contract vehicle should be used to carry out the tasks.
Offerors are expected to submit a summary of their capabilities in providing cybersecurity services, including examples of similar projects the vendor has worked on in the past three years.
Since its inception in October 2003, ESOC has been responsible for executing security operations for the FBI's IT systems.
ESOC is responsible for continuous monitoring, detection and responses to security incidents that occur on FBI networks, IT services and systems, the RFI read.
Category: Cybersecurity
Tags: cybersecurity Enterprise Security Operations Center ESOC FBI National Institute of Standards and Technology NIST SP 80-37 request for information RFI SAM.gov