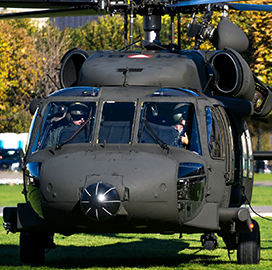 Enhancement support
KBR Wins $156M Contract to Support UH-60V Black Hawk Upgrades
KBR will provide capabilities assessment and enhancement support for the U.S. Army's UH-60V Black Hawk fleet under a $156.7 million task order awarded through the Department of Defense Information Analysis Center's multiple-award contract vehicle.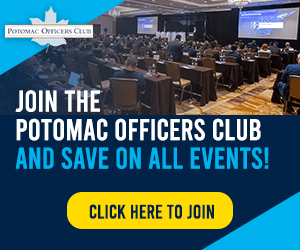 In partnership with Northrop Grumman, KBR will build technical solutions that will allow the Utility Helicopter Project Office and its international partners to increase availability, improve reliability and reduce UH-60V support costs. Contract work also includes logistics and testing, program management, prototyping, lifecycle analyses and sustainability improvement, KBR said.
The Army plans to improve the UH-60V's avionics architecture, flight controls, fuel system, electrical system, airframe and drive train and equip it with a new rotor system.
The V variant is an upgrade of the UH-60L. In August, the Army completed initial operational tests and evaluation of the latest model, which features a new digital cockpit and integrated avionics suite. During the three-week IOT&E, five UH-60Vs flew a total of 200 hours and were tested under realistic battlefield conditions.
Lt. Col. Howard Swanson, UH-60V product manager at the Program Executive Office for Aviation, said in a statement that the IOT&E completion allows the Army to decide whether the UH-60V should transition to full-rate production.
In its fiscal 2023 budget request, the Army requested $178.7 million to purchase 28 kits for the UH-60V program.
According to Swanson, the latest information and technology enhancements from UH-60L were integrated into the V version, making the latter similar to UH-60M, a more digitally integrated version of the Black Hawk.
Category: Defense and Intelligence
Tags: contract award Defense and Intelligence Department of Defense Howard Swanson KBR Northrop Grumman UH-60V US Army