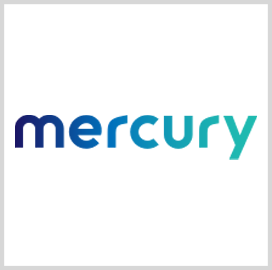 Mercury Systems
Mercury Systems Introduces New Secure Rackmount Server for C4ISR, AI Applications
Mercury Systems, a company that develops mission-critical technologies for the defense and aerospace industries, has released a new secure server. The RES Trust XR6 rackmount server, equipped with Mercury Systems' BuiltSECURE technology, is designed to operate in harsh environments.
According to the company, the new secure server delivers trusted performance and built-in data integrity protection for mission-critical applications involving artificial intelligence, electronic warfare and command, control, communications, computers, intelligence, surveillance and reconnaissance.
The new model features the newest server-class processors from Intel to produce data center technologies without compromising security, Mercury Systems said in a press release, noting that customers using the new secure server will be able to make decisions confidently.
Scott Orton, vice president and general manager of the company's trusted mission solutions, said in a statement that the development of the new rackmount server is in line with customers' need to mitigate adversarial threats, which requires employing the speed and capabilities of new processing platforms at the tactical edge.
The new RES Trust XR6 server extends the performance, configuration flexibility and environmental resiliency of Mercury Systems' standard servers, Orton noted, adding that the new product features a security architecture that can be extended across various processor generations to save money and time during development activities.
The company's RES Trust servers are designed to be customizable with various nation-state-level data confidentiality protections, allowing them to function in both foreign military sales and direct commercial sales programs.
The servers also give customers the option to configure the systems with Mercury's ASURRE-Stor secure solid-state drives, providing self-encryption and data-at-rest protection for the Commercial Solutions for Classified program of the National Security Agency.
Category: Cybersecurity
Tags: AI artificial intelligence BuiltSECURE C4ISR cybersecurity data integrity data protection DCS electronic warfare EW FMS Mercury Systems processing platform Scott Orton tactical edge