Mara Winn,
Co-chair,
ICT SCRM
Mara Winn Tapped as ICT SCRM Co-Chair
The Cybersecurity and Infrastructure Security Agency has appointed Mara Winn as co-chair of the agency's Information and Communications Technology Supply Chain Risk Management Task Force, succeeding Bob Kolasky, who is leaving government.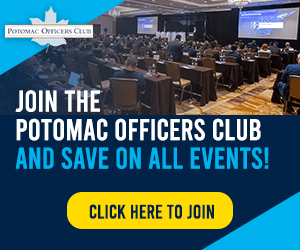 The ICT SCRM is led by a government official and two industry representatives. Winn will be joined by a member of USTelecom and the Information Technology Industry Council, two groups that represent companies that supply critical software.
Winn joined the NRMC in August 2021 as associate director for planning and coordination. She has over a decade of experience in supporting the Department of Homeland Security, having handled multiple leadership roles within and outside the agency, Nextgov reported.
According to Winn's LinkedIn profile, she was a senior adviser for the Family Reunification Task Force at the DHS. She also served in multiple leadership roles at the Transportation Security Administration.
The DHS veteran also handled multiple leadership duties at Abbott Laboratories and other private companies.
Kolasky has been co-chairing the ICT SCRM as well as serving as director of the National Risk Management Center. With Kolasky's departure on Friday, former Elections Assistance Commission official Mona Harrington will become the acting associate director of the NRMC. Kolasky is set to become the senior vice president for critical infrastructure at supply chain risk management firm Exiger.
Category: Federal Civilian
Tags: Bob Kolasky Cybersecurity and Infrastructure Security Agency Department of Homeland Security executive movement federal civilian Mara Winn Mona Harrington Nextgov supply chain