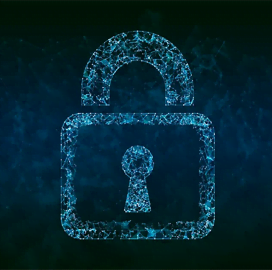 Cybersecurity
StrikeForce Acquires CRS to Enhance Small Business Cybersecurity
StrikeForce Technologies has announced its acquisition of Cybersecurity Risk Solutions, a New Jersey-based company that offers cybersecurity, privacy and data protection solutions for businesses.
StrikeForce said the acquisition would improve its portfolio with the introduction of cost-effective cybersecurity solutions, in addition to enabling new channel distribution strategies.
Mark Kay, CEO at StrikeForce, claimed that CRS will create new revenue opportunities and solidify StrikeForce's presence in the cybersecurity market.
CRS will maintain its name and become a subsidiary of StrikeForce. Kay will serve as CRS's new CEO, while incumbent CEO Will Lynch will join StrikeForce as director of channel distribution.
The acquisition is primarily aimed at addressing the security demand from smaller organizations, a market that StrikeForce said has been suffering from a dramatic increase in cyber threats and data breaches.
The FBI recently released a Private Industry Notification report detailing an increase in the number of email compromise attacks targeted at state and local governments and their industry partners.
From 2018 through 2020, cybercriminals increasingly targeted victims using spoofed emails, phishing attacks, compromised vendor accounts and credential harvesting for financial gain, the FBI reported.
Smaller companies, according to StrikeForce, are most affected by cyber threats as they lack the financing to support a robust information technology infrastructure.
Telecommunications company Verizon also released a breach investigations report that found that 28 percent of breaches involve small business victims, 60 percent of whom go out of business within six months of an attack.
StrikeForce claimed that CRS has been recognized by businesses for its "pre-breach" solutions and risk mitigation tools.
Category: Cybersecurity
Tags: acquisition channel distribution CRS cybersecurity Cybersecurity Risk Solutions FBI Mark Kay privacy Private Industry Notification StrikeForce Technologies Verizon Will Lynch