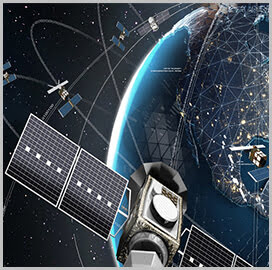 Proliferated
constellation
Pentagon Shifting to LEO Satellites for Missile Warning and Tracking
The Space Development Agency plans to stop launching satellites for missile warning and tracking to geostationary Earth orbit to focus on deploying satellites with the same purpose to low-Earth and medium-Earth orbits. At the recent Air and Space Forces Association conference, SDA Director Derek Tournear, a former Potomac Officers Club speaker and a 2021 Wash100 Award winner, told reporters that the agency will still operate the existing in-orbit GEO satellites and deploy the remaining geostationary missile-detection spacecraft built under contracts but does not intend to expand the constellation further.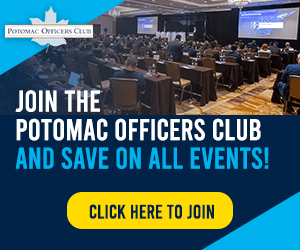 The satellites will remain in use until they reach the end of their missions, DefenseScoop reported. The last batch of geostationary missile-warning satellites is scheduled for launch before the end of the decade and is expected to operate for 15 years.
According to Tournear, SDA officials believe proliferated space architectures in LEO and MEO for tracking such weapons are more resilient to enemy attacks or other disruptions and less expensive to build compared to GEO systems.
The SDA is currently developing the National Defense Space Architecture, a seven-layer constellation of satellites to be deployed primarily in LEO but will have backup systems in MEO. Tournear noted that there will be a transition period during which the GEO constellation and the proliferated system will be operating at the same time to ensure that the LEO-MEO architecture serves its purpose before shutting down the existing missile-tracking capability.
Category: Speaker News
Tags: DefenseScoop Derek Tournear geostationary orbit LEO NDSA satellites Space Development Agency Speaker News