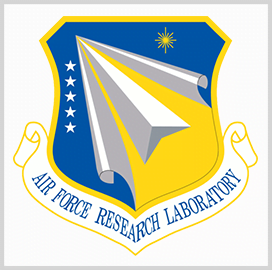 Air Force Research
Laboratory
AFRL to Assess Mission Applications of Futuristic Flying Car
The Air Force Research Lab plans to conduct a series of upcoming flight tests on its futuristic flying car, called the "organic resupply bus," to assess its applications in a wide range of missions, including distributed logistics, medical evacuation, firefighting, disaster response, search and rescue and humanitarian relief operations.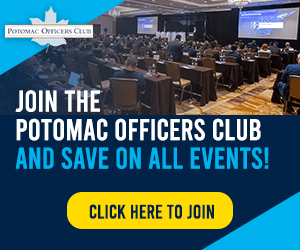 The flight tests are part of ORB's next stage of development after it passed a Technical Airworthiness Authority evaluation last year.
The deployment of flying vehicles like ORB falls under the Air Force's Agility Prime Air Race initiative, which, according to Air Force acquisition czar Will Roper, is aimed at stocking up the service with 30 electric airborne vehicles by the end of the decade, Military .com reported. 
Roper, a past Potomac Officers Club event speaker and 2020 Wash100 winner, touted the dual-use quality of the flying cars, adding that it will not only benefit the government but the domestic market as well. 
For the Air Force, electric airborne vehicles produced through Agility Prime could improve how it performs air medical evacuation in the battlespace, among other things, Gen. Jacqueline Van Ovost, head of the Air Mobility Command, said.
Initial ORB tests will be held at the AFRL's Wright-Patterson Air Force Base in Ohio, with deployment scheduled to begin in as early as 2023. The tests are expected to inform the Federal Aviation Administration of the vehicle's commercial applications. Additionally, the tests could provide NASA with crucial data about how electric Vertical Takeoff and Landing technologies can be integrated into its lunar lander spacecraft.
Category: Speaker News
Tags: Agility Prime Air Race Air Force Air Force Research Lab Air Mobility Command electric Vertical Takeoff and Landing eVTOL Jacqueline Van Ovost JFederal Aviation Administration Military.com organic resupply bus Speaker News Will Roper