Chris Merdon, Group President of NTT DATA Services
Chris Merdon is the Group President of NTT DATA Services' Public Sector. He possesses a strong track record of delivering digital and technology capabilities to various state, government, and education entities. Learn more about Chris Merdon and his role as Group President of NTT DATA Services here.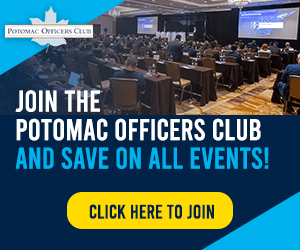 Who is Chris Merdon?
Chris Merdon was appointed Group President in April 2022, bringing with him a wealth of experience in government, education, communications, profits and loss (P&L) management, and affiliated computer services and information technology industry solutions.
Merdon's strong determination and leadership skills allow him to effectively fulfill his responsibilities within the public sector. He plays a crucial role in driving the adaptability, security, and modernization of NTT DATA's services.
Chris Merdon holds a degree in Bachelor of Arts in Political Science and a Master of Public Administration from Temple University.
Chris Merdon's Leadership Background
Prior to joining NTT DATA Services in 2016, Chris Merdon held executive positions that equipped him with extensive expertise in information technology solutions specifically designed for the federal government and education sectors. Notably, his journey with NTT Data Services began as the Senior Vice President of the State & Local Government and Education (SLED) business segment. In this capacity, he successfully led a team of 1,500 professionals specializing in operations related to the state, government, and education sectors.
Recognizing his exceptional leadership abilities, Merdon was appointed Division President in August 2020. He skillfully managed the SLED business operations, overseeing more than 1,500 employees and numerous government and education contracts across 42 states. Under his guidance, the division achieved remarkable financial growth, with revenues increasing by 100% in less than five years, resulting in substantial hundred million dollar profit and loss (P&L) statements.
Before joining NTT DATA Services, Chris Merdon gained competence in information technology solutions tailored for the federal government and education sectors from his previous executive roles:
Chief Information Officer at Howard County Government (September 2013 to November 2016)
Senior Vice President at American Traffic Solution (January 2012 to August 2013)
Executive Director of Public Sector Sales at JP Morgan Chase  & Co. (from April 2010 to December 2011)
Senior Vice President of National Public Sector Sales at Xerox Holdings Corporation (September 2003 to April 2010)
Chris Merdon's Awards
Chris Merdon's demonstrated history of driving business and revenue growth and working on innovative technology services for clients earned him awards. During his time at Xerox, Merdon received these awards:
Largest Contract Signed – Merdon signed an IT-outsourcing contract worth $35+ million in revenue.
Top Salesperson – Merdon was recognized as the Top Government Salesperson after signing $80 million in annual continuous revenue.
About NTT DATA Services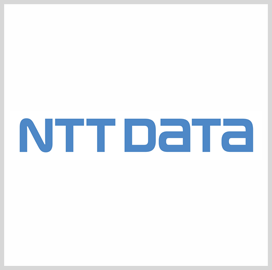 Official NTT DATA Logo
NTT DATA Services is a renowned information technology and business services company that specializes in cloud, data, and applications. It aims to create and deliver transformative digital solutions that are versatile and less complex. By establishing a healthy and sustainable digital future, NTT DATA enables clients to go beyond the boundaries of what their data, applications, and cloud computing capabilities can do for their businesses.
As a trusted global innovator, NTT DATA Services has garnered prestigious awards recognizing its deep industry expertise. On January 30, 2023, NTT DATA Services was recognized as the world's sixth most valuable brand among IT services providers by Brand Finance. In September 2022, NTT DATA won the Microsoft Partner of the Year Award 2022 in the Cloud Native App Development category.