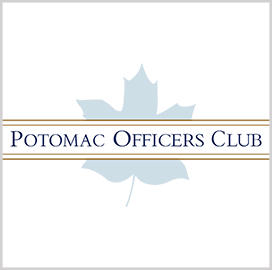 Communications strategy
Five Communications Strategy Leaders in GovCon
Emerging societal trends have made companies realize the importance of brand reputation, prompting demonstrations of corporate social responsibility internally and externally. Communications strategy professionals adjusted to the pressure by accelerating the shift to digital to ensure customer retention and promote diversity in the digital workspace. The trend has also enabled communications leaders to build data-driven strategies and highlight the value of their work.
Beekeeper, an employee communications specialist, believes that digital communications are especially important for frontline industries such as hospitality, manufacturing, construction and retail. Paper-based, top-down communication methods are simply going out of fashion in such industries with massive workforces. The Potomac Officers Club — a division of Executive Mosaic — features five communications strategy leaders in the government contracting sector.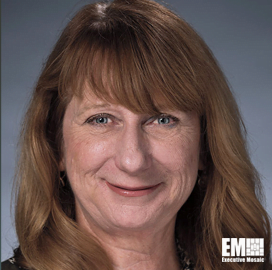 Jerri Fuller Dickseski is the executive vice president of communications at Huntington Ingalls Industries.
Dickseski assumed her current position in March 2011. She oversees the development and execution of HII's strategy in the areas of external communications, media relations, advertising, executive communications, enterprise employee communications and corporate special events, according to her LinkedIn profile.
Concurrently, she sits on the board of visitors of the Old Dominion University and the board of directors of the United Way of the Virginia Peninsula. She is also part of the Arthur Page Society, the Public Relations Society of America and the International Association of Business Communicators.
Previously, Dickseski had a three-year stint as sector vice president of communications for Northrop Grumman Shipbuilding.
Earlier in her career, she worked for Newport News Shipbuilding, a division of HII. She started out as an editor for the company's internal publication and was eventually promoted to roles of increasing in both internal and external communications, including serving as director of communications.
Throughout her career, she has gained experience in corporate communications, crisis communications, press releases, proposal writing, public relations, advertising, social media communications, corporate branding and reputation management.
A graduate of Old Dominion University, Dickseski holds a bachelor's degree in English and a master's degree in English literature.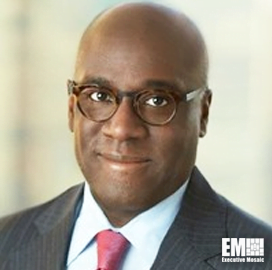 Ed Dandridge serves as Boeing's chief communications officer and senior vice president of communications.
He is responsible for all facets of business unit communications, corporate communications, media relations, public affairs, leadership communications, employee management, corporate branding and marketing, Boeing said.
Dandridge is a corporate veteran of 25 years and is known for his expertise in corporate reputation, issues management, public policy and business transformation.
Boeing appointed him to his current role in September 2020. President and CEO David Calhoun said Dandridge has a strong track record in customer engagement and will be valuable for Boeing's effort to improve transparency.
Prior to Boeing, Dandridge was global chief marketing and communications officer at American International Group's general insurance division.
He helped market and distribute products and services to clients as an executive in AIG's property and casualty business.
Dandridge previously held executive roles at Marsh & McLennan Companies, Nielsen and the ABC television network. He also served as president and CEO of the National Association of Investment Companies.
He is a member of the economic and community advisory council of the Federal Reserve Bank of Philadelphia and a member of the board of directors and executive committee of the Susan G. Komen Breast Cancer Foundation.
In 2020, Savoy Magazine recognized him as one of the "100 Most Influential Blacks in Corporate America."
Dandridge earned a bachelor of arts degree from Tufts University and a Juris Doctor degree from the University of Pennsylvania Law School, according to his LinkedIn profile.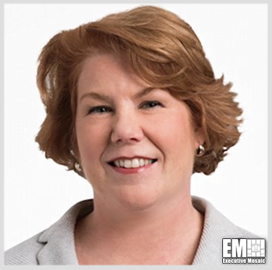 Pamela Erickson is a seasoned executive currently serving as Raytheon Technologies' senior vice president of global communications and corporate affairs.
With a career spanning nearly 30 years, she has prior experience in building company reputation, increasing shareholder value and accelerating business growth in the aerospace and defense, finance and technology industries.
Her duties for Raytheon Technologies include overseeing global marketing, public relations, employee communications, executive communications, corporate social responsibility programs and digital and social media platforms, according to her company profile.
She has been part of Raytheon even before it merged with United Technologies.
Her LinkedIn profile shows that she held VP roles at Raytheon focused on corporate responsibility, corporate affairs and global brand and corporate citizenship.
Previously, Erickson also served as SVP of corporate communications at Deem, a computer software company based in Oakland, California. In that role, she was responsible for all internal and external corporate communication initiatives, including company and product promotion, brand awareness, corporate positioning and content development.
She held the same role for seven years at E*TRADE Financial, providing oversight on all of the company's internal and external global communications.
Before that, Erickson was a managing director at Citigate Cunningham, where she was in charge of northeast regional operations and helped lead global expansion in London.
Erickson completed her bachelor's degree in communications and journalism at Simmons College in Boston.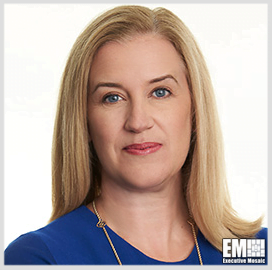 Lucy C. Ryan serves as corporate vice president of communications at Northrop Grumman, a multinational technology company that specializes in manufacturing military weapons.
The company offers science and engineering solutions for problems in space, aeronautics, defense and cyberspace.
According to Northrop, Ryan is in charge of media relations, employee communications, advertising, digital communications, executive communications and branding and corporate image.
She previously served as the company's vice president of enterprise communications, responsible for executive, employee, benefits and human resources communications.
Before she joined Northrop in September 2018, she served as the director of communications at General Dynamics, where she also held various other communications leadership roles.
Ryan previously worked at marketing communications and public relations agencies in the Washington, D.C., area, Northrop said.
According to her LinkedIn profile, Ryan served as director of marketing and public relations at Sightline Marketing, where she was responsible for developing and managing national accounts. She also helped develop a client base of defense contractors, software firms, information technology solutions providers and engineering and venture capital firms.
She previously served as a director at Reingold, a marketing and advertising agency that specializes in raising awareness for social movements.
Ryan earned a bachelor's degree from the University of Guelph and a master's degree in international commerce and policy from George Mason University.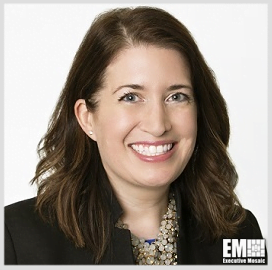 Caitlin Hayden, who has over 10 years of experience in national security and communications, serves as BAE Systems' senior vice president for communications.
At BAE, she is tasked with driving the company's global narrative around its portfolio of products and services.
As communications VP, she is responsible for managing all external and internal communications for BAE, which employs more than 35,000 people across Sweden, the U.K. and the U.S., according to Hayden's profile posted on the company website.
Specifically, Hayden's role includes crafting and implementing communications strategies and developing messages for various communication media and channels.
She is also a member of the U.S. headquarters senior leadership team and BAE's Global Communications Council.
According to her LinkedIn profile, Hayden joined BAE in 2019 after nearly two years as communications VP at the Aerospace Industries Association.
She entered the private sector in 2015, when she joined global communications firm Edelman as SVP of international media strategies and public affairs.
Prior to joining the private sector, she worked at the U.S. Department of Energy, the National Security Council and the Department of State. Her previous roles included working as deputy public affairs officer and embassy spokesperson at the State Department, special assistant to President Barack Obama and spokesperson for the NSC.
Hayden is a graduate of the University of Alabama with a bachelor's degree in public relations. She also holds a master's degree in mass communications from the University of Georgia.
ABOUT POTOMAC OFFICERS CLUB
The Potomac Officers Club is owned and operated by Executive Mosaic. Since 2002, Executive Mosaic has been a leader in media and exclusive senior executive networking programs primarily targeted to the U.S. federal government contracting (GovCon) marketplace. In addition to connecting executives of consequence into a fabric of like minded communities, the company's growing cross-media platform serves as a leading source of news about the people, policies, trends and events shaping the nation's GovCon sector.
Category: Articles
Tags: BAE Systems Beekeeper Boeing Caitlin Hayden communications CSR data digital Edward Dandridge Executive Mosaic Executive Profiles govcon government contracting HII Huntington Ingalls Industries Jerri Dickseski Lucy Ryan Northrop Grumman Pamela Erickson Potomac Officers Club Raytheon Technologies