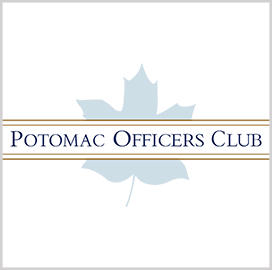 Cloud security
technology
Five Executives in Cloud Security GovCon
In May, the Army announced efforts to transition its cloud users onto a platform designed with cybersecurity in mind. The Air Force is also adopting cloud technology to provide aircraft mission planners a more individualized experience, an otherwise tall order for the service's code-heavy legacy planning system.
Federal civilian and military agencies have recognized the advantages of cloud technologies that the private sector has spent decades maturing. But for all of its benefits, cloud also expands the attack surface that malicious hackers can exploit. Cybersecurity has become an especially critical field in the wake of several high-profile cybersecurity attacks against American companies.
The Potomac Officers Club — a division of Executive Mosaic — features five executives from companies providing cloud security solutions to the federal government.
Jay Chaudhry serves as the CEO and chairman of Zscaler, a cloud information security company he founded in 2008.
Zscaler said its suite of security solutions was designed to address the increasing attack surface brought about by the adoption of cloud technology.
Chaudhry has more than 25 years of experience in the cybersecurity industry, having held engineering, sales, marketing and management roles, Zscaler said.
Before establishing Zscaler, Chaudhry founded and led AirDefense, a wireless security company that now operates as part of Motorola.
He also founded and led managed e-commerce solution provider CoreHarbor before AT&T acquired it.
Chaudhry founded internet security provider SecureIT in 1996. He led the company until network infrastructure specialist VeriSign acquired it in 1998.
The executive has been recognized by Ernst & Young as Entrepreneur of the Year, by the Indian Institute of Technology as a Distinguished Alumnus and by Goldman Sachs as one of the 100 Most Intriguing Entrepreneurs.
Chaudhry holds a Master of Business Administration degree in marketing, a master's degree in computer engineering and a master's degree in industrial engineering from the University of Cincinnati, according to his LinkedIn profile.
He also earned a bachelor's degree in electronics engineering from IIT Varanasi and completed the Harvard Business School's executive management program.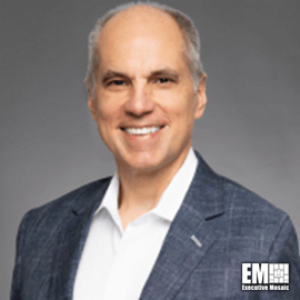 Manny Rivelo serves as the CEO of Forcepoint, a Texas-based software company specializing in cybersecurity, cloud access security and cross-domain solutions.
The company said it is accelerating the government's adoption of the Secure Access Service Edge, which it describes as an emerging architecture that enables uniform cloud connectivity across networks.
Rivelo is responsible for setting and executing the company's strategy in providing modernization services for government clients, Forcepoint said.
He has more than 30 years of experience holding executive leadership, product management, customer support and sales roles in information technology and security companies.
Before joining Forcepoint in January, Rivelo was a senior operating partner at Francisco Partners, an investment firm that works with technology-focused businesses.
Rivelo previously served as chief customer officer at Arista Networks. He was responsible for the computer networking company's global sales and field marketing.
He also served as president and CEO of F5 Networks and senior vice president of Cisco's engineering and operations group.
Cisco credits him with enabling new business models, standardizing processes and tools and driving technical solution requirements for customers.
Rivelo earned a master's degree and a bachelor's degree in electrical engineering from Stevens Institute of Technology, according to his LinkedIn profile.
Matt Calkins is the founder and chief executive officer of Appian, a McLean, Virginia-based computer software company.
Appian helps organizations build applications and workflows through a low-code automation platform. The company caters to customers across multiple industries, including automotive and manufacturing, energy and utilities, education, financial services, government, health care, insurance, life sciences and retail.
Calkins started Appian in 1999 and kept its status as a private company until 2017, according to his LinkedIn profile. The company entered the public marketplace with a $75 million initial public offering.
Before establishing Appian, Calkins spent five years working for MicroStrategy, an enterprise analytics and mobility software provider based in Fairfax County, Virginia. As the company's enterprise product group director, he led product management for DSS Web and DSS Agent.
Previously, he served on the board of directors of MicroStrategy, Northern Virginia Technology Council, the Virginia Public Access Project and the Sorensen Institute.
Calkins graduated from Dartmouth College in Hanover, New Hampshire, with a bachelor's degree in economics.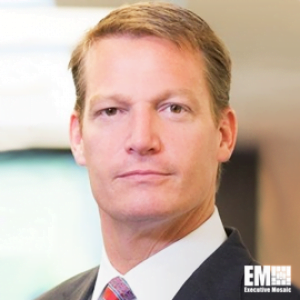 Kevin Mandia is the chief executive officer of cybersecurity solutions provider FireEye.
Mandia has led the Milpitas, California-headquartered firm since 2016.
Before becoming the head of FireEye, he spent more than two years as chief operating officer and senior vice president, according to Mandia's profile posted on LinkedIn.
FireEye provides hardware, software and services to help clients protect themselves against malicious software and analyze information technology risks.
Mandia joined FireEye in 2013 after the firm acquired Mandiant, the company that he founded in 2004.
Mandiant offers solutions that allow customers to learn, adapt and validate security programs aimed at tackling threats.
Before establishing his company, Mandia spent three years as director of computer forensics at Foundstone, which McAfee Corporation now owns.
He also previously served as director of training at Sytex, which Lockheed Martin acquired in 2005.
Mandia is a veteran of the U.S. Air Force, joining the service in 1992 as a computer security officer.
From 1996 to 1998, he worked as a special agent at the Air Force Office of Special Investigations.
According to his profile on the FireEye website, Mandia is a graduate of Lafayette College with a bachelor's degree in computer science.
He also holds a master's degree in forensic science from George Washington University.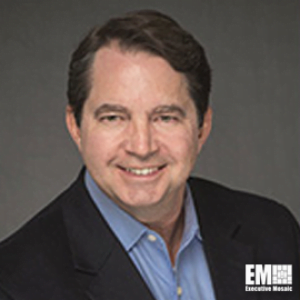 Dave Rose is the vice president of mission cloud solutions at Oracle, a technology company headquartered in Austin, Texas.
Rose assumed his role in February 2010. Since then, he has been in charge of a team of senior industry experts, architects and engineers solving complex problems faced by the Intelligence Community, according to his LinkedIn profile.
He joined Oracle through its acquisition of Sun Microsystems in January 2010.
While at Sun Microsystems, Rose served as an account development executive for nearly five years.
He also had a four-year stint as the company's national executive manager. In that role, he led sales professionals, engineers and business developers catering to customers in the defense, civilian, intelligence and government markets.
His last position at Sun Microsystems was director of IC program development.
Rose started his career as part of Raytheon Company, now operating as Raytheon Technologies. As senior program manager, he was responsible for three classified real time data processing centers. He also spearheaded systems performance analysis and improvement efforts for multiple mission-critical information technology systems.
A 20-year industry veteran, Rose specializes in technology strategy, business development management, engineering management, program management, systems analysis, quantitative decision methods, contract negotiations, government, intelligence and general management.
He holds a bachelor's degree in technology management from the University of Maryland and a Master of Business Administration degree in executive studies from Southern Methodist University.
ABOUT POTOMAC OFFICERS CLUB
The Potomac Officers Club is owned and operated by Executive Mosaic. Since 2002, Executive Mosaic has been a leader in media and exclusive senior executive networking programs primarily targeted to the U.S. federal government contracting (GovCon) marketplace. In addition to connecting executives of consequence into a fabric of like minded communities, the company's growing cross-media platform serves as a leading source of news about the people, policies, trends and events shaping the nation's GovCon sector.
Category: Articles
Tags: Air Force Appian Army cloud cybersecurity Dave Rose Executive Profiles FireEye Forcepoint govcon government contracting Jay Chaudhry Kevin Mandia Manny Rivelo Matt Calkins mission planning Oracle Zscaler