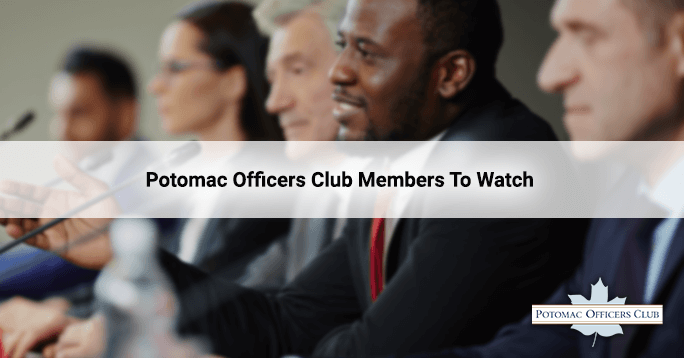 Potomac Officers Club Members To Watch
The Potomac Officers Club is an Executive Mosaic that connects Government Contracting leaders from different federal provider companies.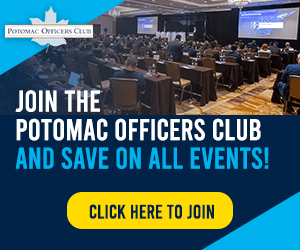 Becoming a POC member comes with many advantages that will surely leverage your game within the industry. Joining POC offers access to a robust community of top executives, networking events with prominent speakers, and substantial educational resources.
Meet the Potomac Officers Club Members
The following list of executives is ranked in no particular order. The leaders were selected based on a comprehensive evaluation of their accomplishments, including their strategic vision, demonstrated impact on the industry, innovative contributions, and leadership prowess. However, this is in no way an exhaustive list. 
Here, we present the POC members making waves in the industry today!
Camille Stebbins, Deputy Director and Program Manager at Advanced Technology International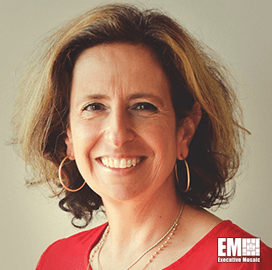 Camille Stebbins serves as Deputy Director and Program Manager at Advanced Technology International, a South Carolina-based company that works with the federal government on research and development projects. She contributes to the ATI's efforts, allowing non-traditional contractors to participate in federal contracting and fostering greater creativity for government clients. Camille oversees ATI's Business Development and Communications Department operations as Program Manager.
Ms. Stebbins's core expertise includes market research and managing programs in the chemical and packaging businesses. Before joining the company in 2009, she established Camille K Stebbins, LLC, a domestic Limited Liability Company in South Carolina. She also worked as Sr. Market Development Analyst at MeadWestvaco Corporation for a decade, beginning in 1997.
Craig Douglas, Vice President of National Capital Region at Goldbelt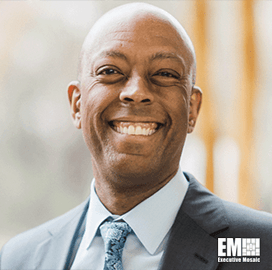 Craig Douglas is the Capital Area Group's Vice President of Operations. He has extensive experience at the executive level in the management consulting field, with a track record of success serving federal agencies in the United States. 
Mr. Douglass joined Goldbelt in 2019 with his current position. Before that, he worked as Chief Executive Officer at NTVI Federal, Inc. and Vice President at OBV Consulting Group. Craig also spent a decade as a Principal at Booz Allen Hamilton, performing technology liaison initiatives.
Dev Kalyan, M.D., J.D., Managing Principal at Vandanam, LLC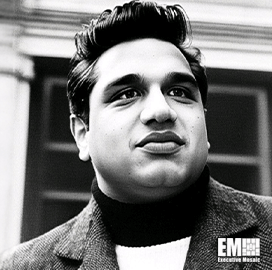 Dev Nathan Kalyan serves as a Managing Principal at Vandanam, a firm that offers business consulting services to federal health markets. Former Navy Medical Officer and current expert in enterprise transformation, business process redesign, and enhanced system governance, Mr. Kalyan is a prominent figure in strategic health systems. 
Mr. Kalyan was formerly the chief growth officer of B3 Group before moving to Vandanam in 2022. He also worked with ERPi as Sr Manager of Healthcare Transformation and OptumServe Health Services as Chief Growth Officer and VP of Federal Strategy and Growth. Dev honed his medical career at the University of Southern California as a Resident Physician in Ophthalmology.
Jason Levis, Customer Relations Executive at Deloitte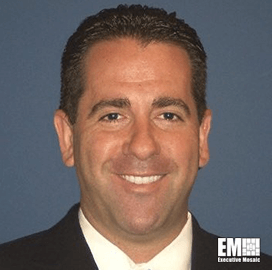 Jason Levis works at Deloitte as a Customer Relations Executive. Mr. Levis has served the aerospace and defense industry for over 30 years and served the US Air Force for ten years. Business development on a local and global scale, capture management, proposal leadership, manufacturing engineering, and flight test operations are all within his purview of expertise.
Mr. Levis has worked with other prominent aerospace providers. Recently, he was a Director for Flight Solutions Business Development and Capture at BAE Systems. Levis also worked for Lockheed Martin for nearly twenty years, where he held several executive positions in areas like business development, corporate strategy, government affairs, and proposals.
James Blue, Chief Executive Officer Figure Eight Federal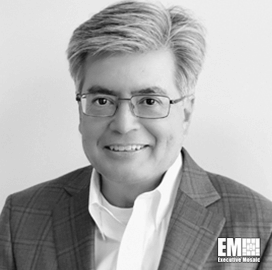 James Blue is the new Chief Executive Officer of Figure Eight Federal, an AI provider in the defense sector. He started his journey at the company in 2022 as AI/ML President.
Before joining Figure Eight Federal, Mr. Blue was Senior Vice President and Chief Financial Officer at Idemia. He spent most of his career at BAE Systems, handling different positions in finance and intelligence. James' core competencies include business partnerships, finance management, and mergers and acquisitions.
Kristin Hug, Federal Civilian Business Development Executive at Evoke Consulting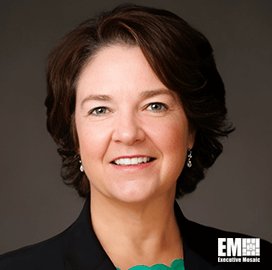 Kristin Hug serves at Evoke Consulting as its Federal Civilian Business Development Executive. She manages Evoke's business development efforts for its most important accounts, ensures the smooth operation of the company's internal business development, assists with the growth of the company's capabilities, and collaborates with Evoke's industry partners.
Ms. Hug has been with Evoke Consulting since 2021 in her current position. Before that, she spent two years in Savan Group as VP of Delivery and Portfolio Director. She also has a long career record at DRT Strategies, Deloitte Consulting, BearingPoint, and Arthur Andersen. Kristin specializes in management consulting, corporate process optimization, and program management. 
Brandon Spencer, Chief Financial Officer at Klas Government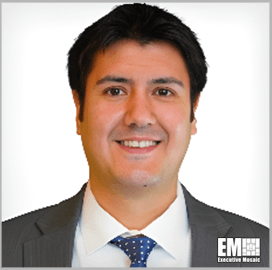 Brandon Spencer is the Chief Financial Officer at Klas Government and serves as the Board of Directors treasurer at Klas Manufacturing Solutions. As a CFO, he oversees all the financial initiatives that align with Klas Government, a U.S. subsidiary of Klas Ltd. 
With over 25 years of accounting expertise, Mr. Spencer's core capabilities include auditing, financial analysis, financial reporting, accounting, and internal controls. Before he joined the company in 2021, he was the Audit Manager of Kearney & Company, contributing to the Department of State Financial Statement Audit success. Brandon also worked with NII Holdings, Inc. as a Senior Corporate Accountant and PwC as an Assurance Associate.
Elaine Sumera, Business Development and Communications Vice President at Advanced Technology International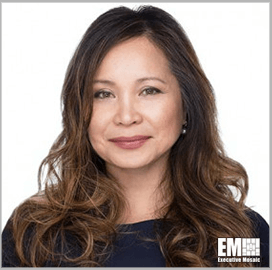 As the Business Development and Communications Vice President at Advanced Technology International, Elaine Sumera helps the company meet its federal customers' needs. She is well-versed in creating and supervising effective procurement programs that cut costs and increase business efficiency. 
During her 20 years in the United States Air Force, Ms. Sumera became an accomplished manager of multicultural teams worldwide, overseeing multimillion-dollar contracts. Before moving to ATI in 2019, she was Penn State University's Deputy Director and a Defense Threat Reduction Agency Medical Director.
How to become a Potomac Officers Club member?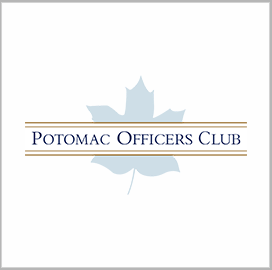 Get up-to-date with government news and trends through the Potomac Officers Club membership program. To become part of the POC, one must be a director or higher in a business that deals directly with the US government. If you prefer to join over the phone, contact 703-226-7007 or sign up online. 
POC offers both individual memberships and membership bundles:
Sign up and empower the Government Contracting community now!
Category: Articles
Tags: POC Potomac Officers Club