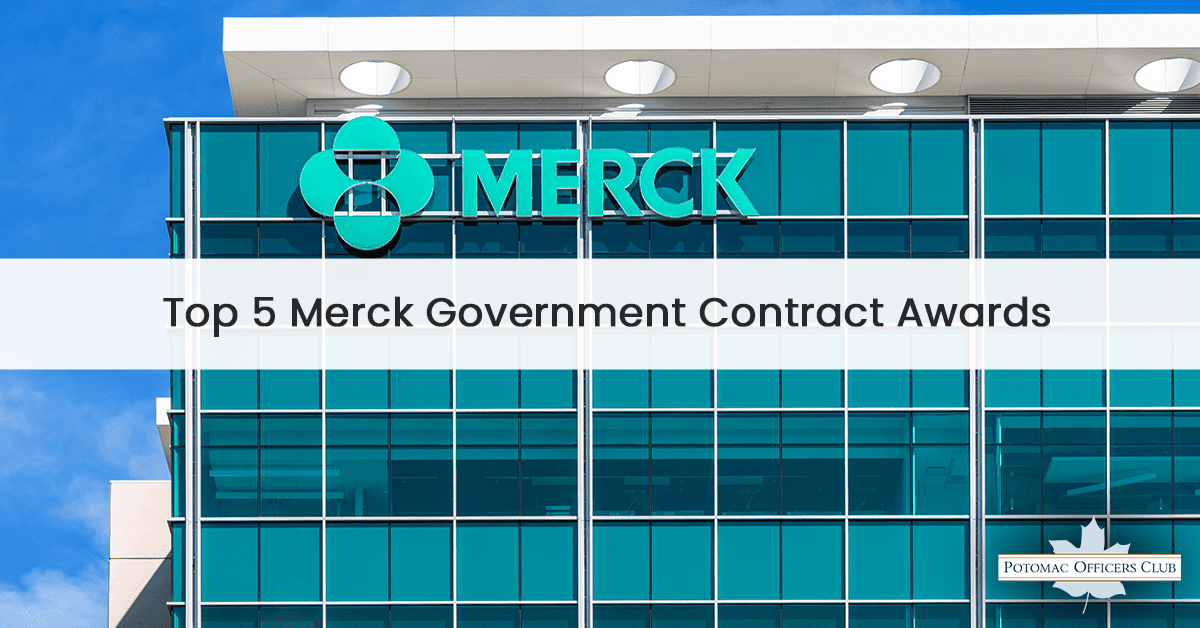 The Top 5 Merck Government Contract Awards
Photo by Michael Vi from Shutterstock.com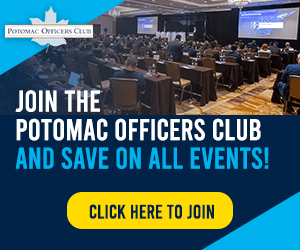 Merck & Co., Inc is a pharmaceutical company in New Jersey that develops and produces different kinds of drugs, vaccines, and other medicinal remedies for humans and animals.
For more than 130 years, Merck & Co. has worked with the US government to distribute drugs and treatments for common and terminal illnesses. It has also been a reliable contractor that supplies pharmaceuticals and offers related services that prevent the spread of disease and improve health and life.
Here is the rundown of the top 5 Merck government contracts awarded by different federal agencies.
1. Department of Veterans Affairs' Contract for Biosimilar RENFLEXIS Supply
Photo by New Africa from Shutterstock.com
Year: 2018
Federal agency: Department of Veterans Affairs
On October 5, 2018, Merck announced its deal with the US Department of Veterans Affairs (VA) to supply RENFLEXIS (infliximab-abda). The contract entails Merck providing RENFLEXIS to military veterans as part of VA's health care services.
RENFLEXIS is a biosimilar developed by Samsung Bioepsis in South Korea. The medication was made from the originator biologic Remicade by Janssen Biotech, Inc. RENFLEXIS was manufactured and introduced in the US as a treatment for Crohn's disease, rheumatoid arthritis, psoriatic arthritis, plaque psoriasis, ulcerative colitis, and ankylosing spondylitis.
2. DoD and HHS's Contract to Build Lateral Flow Membranes for Testing and Future Rapid Diagnostic Needs, $136.7 Million

Photo by UDOM PINYO from Shutterstock.com
Year: 2021
Federal agency: Department of Defense (in support of the Department of Health and Human Services
Contract type: Definitive
Contract duration: 3 years and one month
MilliporeSigma, a company under Merck's life science division, won the definitive contract to produce Hi-Flow Plus lateral flow membranes for rapid testing kits and other future diagnostic needs. The contract was granted by the Department of Defense (DoD), in support of the Department of Health and Human Services (HHS).
MilliporeSigma's deal with the DoD and HHS, priced at $136.7 million, was announced on December 29, 2021. Work will be performed in Sheboygan, Wisconsin, with the completion date set on January 30, 2025. Under its terms, MilliporeSigma will produce over 83 million rapid testing kits a month to cater to different testing and diagnostic needs.
The rapid testing kits will be suitable for testing malaria, HIV, Influenza, and COVID-19, as well as for drug testing, biomarker detection, women's health, and animal health.
3. HHS and DoD Support COVID-19 Treatment Development, $356 Million
Photo by plo from Shutterstock.com
Year: 2020
Federal agency: Department of Defense and Department of Health and Human Services
On December 23, 2020, DoD and HHS granted Merck the contract for developing and large-scale manufacturing MK-7110, an investigational therapeutic remedy for COVID-19. Merck was funded with $356 million to promote the treatment's development, complete the activities needed for requesting the FDA's approval of Emergency Use Authorization (EUA), and deliver up to 100,000 doses of MK-7110 by June 30, 2021.
MK-7110 is a potentially first-in-class recombinant fusion protein that uses an inflammatory modulator that attacks the innate immune system to diminish the effects of COVID-19. The interim analysis of the Phase 3 trials reveals that patients with a single MK-7110 dose had a 60-percent chance of recovery than those who received placebo treatments.
4. Merck's Development of ERVEBO Vaccine Against EVD
Photo by Belen B Massieu from Shutterstock.com
Year: 2020
Federal agency: Defense Threat Reduction Agency
The Defense Threat Reduction Agency (DRTA) partnered with Merck & Co. to combat the deadly Ebola Virus Disease (EVD) that has plagued parts of the world since the 1970s. Merck's expertise in pharmaceutical manufacturing and licensing was influential in developing the EVD vaccine, ERVEBO. DTRA began working with the immunization shot in 2014 when EVD became a threat to US Public health.
On December 19, 2019, DTRA announced that the US Food and Drug Administration (FDA) has officially licensed ERVEBO for distribution. By 2020, under the request of the World Health Organization (WHO), over 275,000 doses of ERVEBO were administered to the public.
ERVEBO (Ebola Zaire Vaccine/V920) is a replication-competent, live virus vaccine developed by Merck & Co., Inc. The vaccine only prevents the Zaire virus variant and does not immunize against other Ebolavirus or Marburgvirus species. ERVEBO should not be administered to individuals aged below 18 years old and to people with severe allergic reactions to any of the vaccine's components, including rice protein.
5. Merck Supplied Courses of Molnupiravir to the U.S. Army for Mild COVID-19 Treatment
Photo by Quality Stock Arts from Shutterstock.com
Year: 2021
Federal agency: United States Army
Contract type: Firm-fixed-priced contract
On June 7, 2021, Merck & Co., Inc. won the contract for the US Army's acquisition of 1.7 million courses of Molnupiravir (MK-4482). The firm-fixed-price agreement was worth $1.2 billion, with funding from federal agencies such as the Department of Defense and the Department of Health and Human Services.
On November 9, 2021, the US Army extended its partnership with Merck by purchasing an additional 1.4 million courses of MK-4482 for $1 billion. Since the implementation of the first contract in June, Merck's supply of Molnupiravir has accumulated to a total of 3.1 billion courses. The supply agreement also entails Merck providing Molnupiravir to countries outside of the United States and is set to be completed by September 30, 2023.
Molnupiravir is an FDA-approved investigational oral antiviral medication developed by Merck in collaboration with Ridgeback Biotherapeutics that helps treat COVID-19. Data from the pharmaceutical giant's six preclinical studies show that the drug was effective against the Omicron variant. These findings also reveal that the drug's potential is crucial for treating adults with mild COVID-19 symptoms, especially those with higher risks of progressing to severe diseases.
About Merck & Co., Inc.
Merck & Co., Inc. is one of the largest multinational pharmaceutical companies in the United States. Headquartered in Rahway, New Jersey, Merck specializes in developing and producing medicines, vaccines, animal health products, and pharmaceutical therapies.
Behind Merck & Co. are esteemed executives and leaders enabling smooth day-to-day company operations and signing contracts that promote public health and wellness. These leaders also helped Merck Co. & Inc. gain a foothold in the pharmaceutical industry and continue to improve the lives of people and animals worldwide.