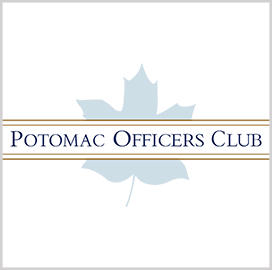 Carahsoft
Carahsoft, Opus Interactive Partnership to Offer High-Compliance, Hybrid Cloud Services
Carahsoft Technology and Opus Interactive have entered into a partnership to offer hybrid and multi-cloud services to the public sector and education markets.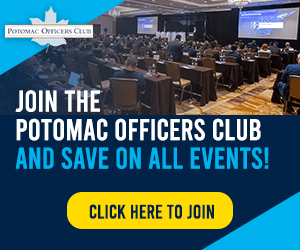 Through the collaboration, Carahsoft will be the Oregon-based cloud service company's master government aggregator and make the FedRAMP moderate-ready OpusGov available under the defense contractor's cloud purchasing program, or CPP, the company said Monday. 
The alliance allows Opus Interactive's high-compliance, high-security hybrid and multi-cloud services available to Federal, state, and local government and education organizations.
In particular, the suite of services is now accessible via Carahsoft's GSA Schedule, NASA Solutions for Enterprise-Wide Procurement V, National Association of State Procurement Officials ValuePoint, National Cooperative Purchasing Alliance, OMNIA Partners and The Quilt contracts and the company's reseller partners.
John Lee, Carahsoft vice president for cloud services and a Potomac Officers Club member, said the company's cloud solutions portfolio under CPP is enhanced with the inclusion of Opus Interactive's focus on compliance with FedRAMP.
"In addition, the company's commitment to performance, cost-efficiency and interoperability between public cloud offerings makes OpusGov a perfect match for agencies looking to scale their operations affordably without sacrificing security," he said. "We look forward to working with Opus and our reseller partners to optimize cloud adoption in the public sector."
Shannon Hulbert, CEO at Opus Interactive, said the company is also looking forward to the partnership with Carahsoft as the master government aggregator. 
"Carahsoft's understanding of government procurement processes and dedicated sales, marketing and contracting experts combined with Opus' offerings allows us to more quickly bring hybrid and multi-cloud services to public sector agencies that are undergoing modernization and digital transformation initiatives," she said.
Opus Interactive's FedRAMP-compliant, hybrid and multi-cloud solutions are meant for performance, security and interoperability. The system allows agencies to optimize, store, process and move mission-critical workloads with reliability and security, according to Carahsoft in a statement.
Category: Partnerships and Executive Moves
Tags: Carahsoft cloud cloud adoption Cloud Purchasing Program FedRAMP Moderate Ready OpusGov Master Government Aggregator NASA Solutions for Enterprise-Wide Procurement Opus Interactive partnership Partnerships and Executive Moves SEWP V Shannon Hulbert