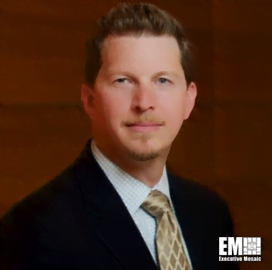 Chris Van Berkel,
Managing Director,
Accenture
Chris Van Berkel, Managing Director and Military Health Account Lead for Accenture
Chris Van Berkel is the managing director of Accenture and the company's military health account lead. Working out of Leesburg, Virginia, he leads the organization's efforts to improve the lives of active service members, reservists, veterans and their dependents, according to his LinkedIn profile.
Van Berkel joined the professional services company as an experienced hire in 1995 and spent the last 27 years supporting clients in federal, state and local governments. He has held vastly different roles, including leading enterprise architecture projects, providing large-scale systems integration and operations, and leading training programs across the company.
Van Berkel describes being Accenture's account lead for military health systems "a privilege." He is a certified delivery lead, solution architect, project management professional and SAFe Agilist, his biography further reveals.
In his current role, Van Berkel's responsibilities are diverse. Aside from being the program manager for the VA Enterprise Health Management Platform project, he is also the client account lead for the Financial Regulatory Portfolio. Additionally, he is the program manager, project manager and systems operations director for the IRS Health Coverage Tax Credit project.
Van Berkel has spent his entire professional career at Accenture. He earned his degree in international finance and marketing from the University of Miami, graduating Magna Cum Laude.
Category: Executive Profiles
Tags: Accenture Chris Van Berkel Executive Profiles LinkedIn military health University of Miami Veterans Affairs