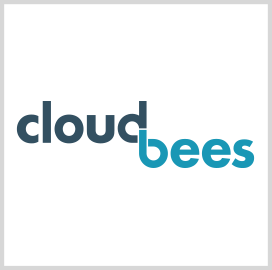 CloudBees Launches New Version of Continuous Integration Tool
CloudBees, an enterprise software delivery company, has launched an hardened version of its continuous integration solution.
Called CloudBees CI, the upgraded tool has met the Department of Defense's security specifications and is immediately available for the DOD, federal civilian agencies and private enterprises, CloudBees announced Monday.
"The goal of this initiative is to enable DoD programs in their transition to agile and DevSecOps. We want to establish force-wide DevSecOps capabilities and best practices, as well as foster continuous ATO processes and faster, more streamlined technology adoption," said Nicolas Chaillan, co-lead of the DOD DevSecOps initiative.
Chaillan said authorizations such as CloudBees' support the mission of the DOD enterprise DevSecOps initiative. He added that the Pentagon has made software delivery a top priority. 
CloudBees CI was built to allow teams to centrally manage software development tools, optimize software delivery velocity, maximize developer team efficiency and enforce global compliance policies.
The tool provides a secure docker container image, which is placed in the DOD Centralized Artifact Repository, the company said. The solution was designed to minimize the use of libraries or components that could have security vulnerabilities. 
The company added that the new version can also support enterprises that operate in highly regulated industries or those that require heightened security capabilities.  
CloudBees is a privately computer software company based in San Jose, California. The company provides a premier DevOps technology platform with risk mitigation, compliance and governance tools.  
Category: Popular Voices
Tags: Agile cloud CloudBees CloudBees CI Department of Defense DevSecOps Nicolas Chaillan Popular Voices software