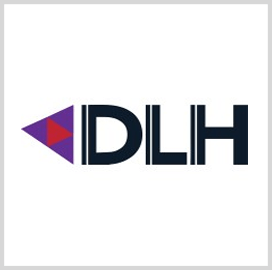 DLH Holdings
DLH Acquires IBA to Expand Military Health Technology Capabilities
Health care company DLH Holdings announced that it has acquired Irving Burton Associates for $32M in cash to expand its military health technology capabilities. 
IBA is a privately held company based in Falls Church, Virginia, that provides research, systems development and other technology solutions to the Department of Defense. 
"IBA complements our capabilities and enhances our readiness profile for military and other agency business through research, analytics, and advancing technologies," said DLH President and CEO Zachary Parker, a Potomac Officers Club member. 
Parker also commended IBA's track record of using its expertise in program management, research and engineering and health data analytics to support the Military Health System. 
IBA holds a top-secret facility clearance and has held defense contracts for a range of health information technology services such as digital transformation, data analytics, cybersecurity and artificial intelligence.
With about 115 employees, IBA has supported the Defense Health Agency, the U.S. Army Medical Research and Development Command's Telemedicine and Advanced Technology Research Center and other defense agencies.  
Under the terms of the acquisition, IBA will operate as a wholly owned subsidiary of DLH and a part of its missions and solutions operating unit led by Helene Fisher, also a POC member.
"We believe that DLH is an ideal partner for IBA, from both a business and cultural perspective. Our employees will appreciate and embrace the collective spirit, shared objectives, and expanding opportunities that our combined organization will bring," said IBA President Mary Dowdall. 
DLH is a health care company that specializes in secure data analytics, clinical trials, laboratory services, case management, performance evaluation, system modernization, operational logistics and readiness and strategic digital communications. 
Category: Member News
Tags: acquisition artificial intelligence cybersecurity Defense Health Agency Department of Defense DLH Holdings Corp. health IT Irving Burton Associates Mary Dowdall Medical Research and Development Command Member News Military Health System US Army USAMRDC Zachary Parker