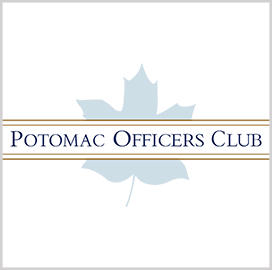 Department of Defense
DOD Awards Amyx Multiple Contracts to Provide IT Services
The Department of Defense has awarded Amyx five contracts to provide various IT services for the Defense Logistics Agency.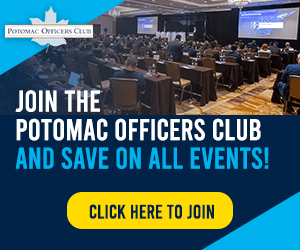 The task orders involve the DLA Cybersecurity Operational Technology and Information Systems Support, Enterprise Vulnerability Management Program Support Services, Defense Medical Logistics Standard Support – Wholesale DOD and Veteran Affairs Data Synchronization Program, DMLSS Application Development and Sustainment, and Hazardous Materials Management System Program Management Office contracts, the company said Thursday. 
William Schaefer, president and CEO, said the awards are a demonstration of the role that the company plays in safeguarding DLA's infrastructure and in providing support to the agency's logistics missions.
"I'm especially proud of our cybersecurity and software development staff who have supported DLA for the past two decades," he said. "The DLA HMMS PMO contract also marks Amyx's 30th task order awarded under the DLA J6 Enterprise Technology Services IDIQ."
In a statement, the company said the first contract will allow it to help the DLA Operational Technology by offering engineering and cybersecurity support for the agency's OT and Facility Related Control System environments.
The second agreement calls for Amyx's Enterprise Vulnerability Management team to deliver software assurance services, including web application scanning, testing, vulnerability reporting and continuous monitoring.
The third and fourth deals are seen to increase the company's support for DOD's medical logistics supply chain and in developing software applications to improve material visibility. The contracts aim to sustain the Product Data Bank and Medical Master Catalog data feeds for medical and surgical items. 
The fifth task order indicates that the Virginia-based defense contractor will offer cybersecurity, training, and technical assistance for the management of the HMMS program for all of DOD and federal government facilities.
"We consider it an honor to support DLA in areas that are more important today than ever; ensuring the medical supply chain is enabled through enhanced IT capabilities and using the latest cybersecurity tools and practices to safeguard DLA's infrastructure," Schaefer said.
Category: Future Trends
Tags: Amyx commercial off-the-shelf cybersecurity Defense Logistics Agency Department of Defense DLA Cybersecurity Operational Technology & Information Systems Support Future Trends software development William Schaefer