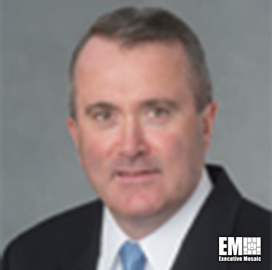 Executive Profile: Bryan Hartin, EVP for Sales & Marketing at Iridium
Bryan J. Hartin serves as the executive vice president for sales and marketing at McLean, Virginia-based telecommunications company Iridium, which specializes in satellite voice and data, aviation, maritime, land/mobile, government/defense and internet of things. 
Hartin has been with Iridium for over seven years, dating back to his appointment to his current role in December 2012. 
He is a 20-year high-tech sales and marketing professional with expertise in running a business unit with profit and loss responsibility, marketing programs, sales team management, solution selling, channel management and new product introduction, according to his LinkedIn profile. 
Prior to working for Iridium, Hartin served as senior vice president of sales and distribution/business development at LightSquared. During his three-year service at LightSquared, Hartin was responsible for the company's mobile satellite services business, including sales, channel marketing and customer support. 
Hartin has also spent over five years at Sprint, where he held the positions of VP of indirect distribution and senior director of the company's former Nextel unit. While at Sprint, he was at the forefront of the company's contract management and negotiations and dealer compensation plan development. In addition, he was responsible for Sprint's multi-million dollar channel investment post-merger, which led to the company's consistent on-quarter growth for three straight years. 
Earlier in his career, Hartin worked for Nortel Networks as VP of global accounts, director of sales Teligent account team and intelligent network sales in North America. 
He completed his bachelor's degree in business administration from Le Moyne College and master of business administration in international finance from American University.
Category: Executive Profiles
Tags: Bryan Hartin Executive Profiles Executive Vice President Iridium LeMoyne College LinkedIn marketing Nortel Networks sales Sprint The American University