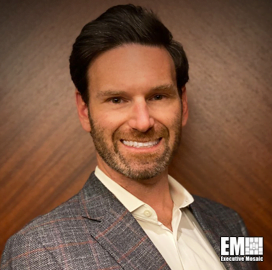 Jake Zimmerman
Dir., National Security
Guidehouse
Executive Spotlight: Jake Zimmerman, Director in Guidehouse's National Security Segment
Jake Zimmerman, director in the national security segment for Guidehouse, recently spoke with the Potomac Officers Club to tell the story of how he began his career in the government contracting space and share his advice for those looking to enter the field. Zimmerman, whose previous experience includes time at Northrop Grumman and Accelera Solutions, also discussed his personal philosophy for helping his clients manage their growth initiatives in a meaningful way.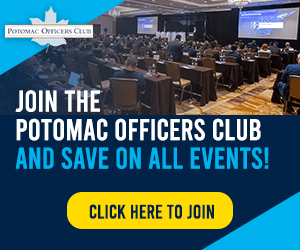 What can you tell us about your background and how you've been able to adapt to the ever-changing challenges of the federal landscape over the course of your career?
"Growing up in a government contracting family, the business and mission of government was a topic of regular conversation around the dinner table. My mother, Suzan Zimmerman, instilled the wisdom at a young age that there is no greater privilege than supporting the national security mission of the Department of Defense and the federal civilian government. My government contracting career started in high school with an internship at a large defense systems integrator and evolved into my role today as a director with Guidehouse's National Security Segment. My career is focused on helping national security clients confidently navigate the increasingly complex landscape of technologies, methodologies and regulatory policies.
National security requirements are evolving at an unprecedented rate, with several sectors converging around the need for sustainable and secure technology solutions. My clients recognize the growing and urgent need to understand how innovative ideas and emerging technologies can quickly be assessed and integrated to add value for their organizations. While cloud technologies have provided IT professionals with powerful tools, they have also increased risk exposure. The recent high-profile security incidents across the public and private sectors have served as a wake-up call; that having separate IT organizations, disciplines and vendors within an organization has become increasingly untenable. Today's reality is that these are all intrinsically linked, interwoven and, as a result, interdependent. I've been able to adapt to these new dynamics by investing in relationships that extend across organizational boundaries. From the C-suite and program leadership, to the procurement and finance organizations, to the small business office, I strive to share timely and relevant market intelligence and technology insights, paired with lessons learned, to deliver impactful mission solutions and effective acquisition recommendations."
How would you describe your management style and core values towards building a winning culture?
"My management style is largely influenced by a Teddy Roosevelt quote that says, "People don't care how much you know until they know how much you care." We've all experienced that one-sided conversation, where the other person only cared to tell you about themselves, their company and what problem they can solve. When managing growth initiatives, I thoroughly assess my client's environment, as well as larger sectoral and global mega-trends to develop an informed perspective. This focuses the intent of any interaction more broadly than any one topic, program or corporate capability, and it adds empathy for a specific person, organization or mission. By committing to active listening, asking insightful questions and being curious, I share a genuine interest and investment in my client's success. I also use this approach when assessing my team's experiences, strengths and areas for growth before deciding what actions to take to achieve specific results. In my experience, a winning culture is one that invests in building a close-knit team that works well together."
How would you advise someone entering our industry to build their resume and advance their careers to be in the best position in the years to come?
"In today's hyper-competitive market, organizations are looking for key performance indicators to help them make informed hiring decisions as fast as possible. Your resume should reflect your story, demonstrate how you add value to specific organizations and illustrate how you want to apply your experience to drive impact and deliver results. In the absence of direct experience, highlight participation in industry organizations, technical trainings, significant skills or certifications you hold to demonstrate your commitment to your craft. Lastly, you have to commit to building and maintaining your professional network. Good things don't come to those who wait, good things come to those who take initiative."
Category: Member News
Tags: executive spotlight govcon Guidehouse Jake Zimmerman national security