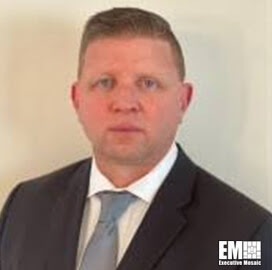 Justin Bristow
Executive Director
ManTech
Executive Spotlight: Justin Bristow, Executive Director at ManTech
Justin Bristow, executive director for ManTech, recently spoke with the Potomac Officers Club in an exclusive Executive Spotlight interview to share his guiding principles and detail some of his most notable accomplishments throughout his extensive public and private sector career. Bristow's previous experience includes time at the U.S. Department of Homeland Security, Border Patrol and Customs and Border Protection.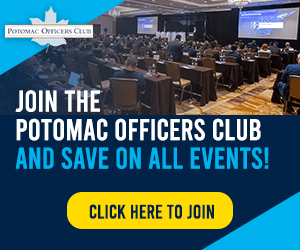 What can you tell us about your background and how you've been able to adapt to the ever-changing challenges of the federal landscape over the course of your career?
"The way I approach my career in government is strongly influenced by my Jesuit high school education at St. Joseph's Prep in Philadelphia, where the mission statement is to be 'men for others.' This principle shaped my 25-year law enforcement career, and it still does now that I work for ManTech, a $2.55 billion government services contractor. I always search for opportunities to contribute and make a significant impact.
Back in 1999, I had the opportunity to start the Ranch Patrol Unit for the Douglas Border Patrol Station in Douglas, AZ — an effort to increase trust, responsiveness and communication with the rural residents of the county during record-breaking activity levels. As I moved up the ranks, I had the opportunity to be the lead for border patrol management for the technical assistance, regulation development and implementation of the Border Patrol Agent Pay Reform Act of 2014. Both efforts took multiple years to complete and required my team to overcome many challenges, but it led to improved conditions, morale and commitment to and for the Border Patrol agents assigned across U.S. Customs and Border Protection."
What do you believe are your core strengths as a leader, and what lessons taught you the most about driving success?
"I consider myself someone who likes to take on difficult problems and strives to surround myself with smart people who have diverse skill sets for resolving tough issues. It has been my experience that setting challenging but attainable goals keeps people and teams focused and fulfilled. I also am someone who would not ask anyone to do a job or complete a task that I would not do myself."
If your career came to an abrupt end tomorrow, what would you say are the most significant accomplishments? Where do you feel the most impact?
"I would point to three things: my work protecting the border at Yuma, Arizona; my appointment to the National Security Council; and finally, having the opportunity to apply my public work experience to my private sector career at ManTech.
In Yuma, from 2009-2014, the mission focus was both specific and large: to lead both border stations, in Wellton and Yuma, Arizona, that were each responsible for over 60 miles of international boundary with Mexico. I worked very hard to provide the support that agents and professional staff needed so they knew I always had their back, and I allowed for opportunities to make mistakes, learn, grow and succeed. It was also great to have the commitment and the resources to maintain operational control of the border during that time. The Yuma community was tremendous and very supportive of the significant impact we had on this mission.
I'm also very proud of my 2017 appointment as a Director at the National Security Council, where I became the second uniformed border patrol agent in the Border Patrol's history. The professional and academic pedigrees of White House staff are just so impressive. I was very fortunate to have a chance to work with very smart people across many departments and councils, and to apply what I had learned through 22 years of field experience to policy proposals, priorities and recommendations — truly a once in a lifetime opportunity.
Another very significant accomplishment is my successful transition from government service to the private sector at ManTech, a company that is totally dedicated to supporting national and homeland security, and that provides sophisticated technology solutions that advance the mission of Customs and Border Protection."
How would you describe your management style and core values for building a winning culture?
"My management style is that of a manager-coach. I position people for success by focusing on their strengths. I have always put a lot of trust in the teams and organizations that strive to create and build an environment where people excel – and where I support them whenever needed. In the field, I would attend daily briefings throughout the week to allow attendees to ask questions in an unscripted environment. In the Washington, D.C. area, I preferred meeting in small teams – versus 'all hands' sessions – so I could get to know the team members and their duties."
What advice do you have for others interested in pursuing careers in government contracting?
"It is important to stay focused on learning, continuously seek out new opportunities and take advantage of temporary promotions, training and opportunities for formal education that are offered. In the 22 years following the completion of my undergraduate degree at Rutgers and my Masters degree from the Naval Postgraduate School, I've had many new responsibilities, temporary details and assignments. That work experience helped me prepare for passing the PMP exam with ManTech, and I would strongly recommend the PMP for those entering our industry."
Category: Member News
Tags: Border Patrol CBP DHS executive spotlight govcon Justin Bristow ManTech Potomac Officers Club