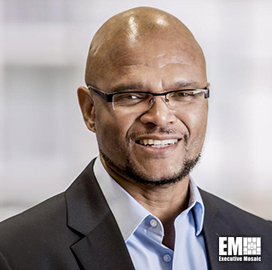 James Benton
VP and CIO
PAE
James Benton, VP and CIO at PAE 
James Benton serves as vice president and chief information officer at PAE, a role he has held since February 2019.
In the said role, he is in charge of executing the IT strategies to enhance business value and handling the daily operations of the company's field service support, global service desk and cybersecurity. He previously served as interim CIO for six months, the company said.  
Benton, a Potomac Officers Club member, brings in over 30 years of extensive experience and nearly 20 years of IT management background in the role. CEO John Heller says he has a diversified technology expertise in the federal market and broad internal experience with federal agencies, which makes him qualified to direct IT strategies for the company's future. 
Previously, he assumed the role of the company's chief information security officer for more than two years. His responsibilities included designing cybersecurity strategy, developing information security organization and managing IT programs and operations.
Benton served as vice president for IT at A-T Solutions, a Virginia-based company that became part of PAE in 2015. He oversaw the team tasked with service delivery support, risk management operations and enterprise network functions. 
Earlier in his profession, Benton joined ManTech International as IT director. For nearly two years, he led the organization in the operational support of networks assisting clients in the intelligence community,  the federal government and agencies, including the Department of Defense. 
He started his corporate career at technology provider MTCSC as chief technology officer for roughly five years. His last role was IT director until December 2010, when the company was acquired by ManTech for $75M. 
A U.S. Marine Corps veteran for almost 22 years before retiring as a first sergeant, Benton earned his bachelor's degree in criminology from Saint Leo University.
Category: Executive Profiles
Tags: A-T Solutions Chief Information Officer CIO cybersecurity Executive Profiles information technology James Benton PAE U.S. Marine Corps