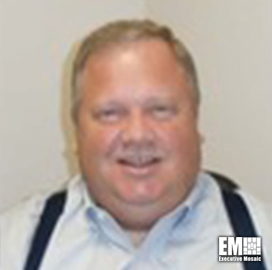 John Lee, VP for Cloud Solutions at Carahsoft
John Lee joined Carahsoft in April 2011 as vice president for cloud solutions, providing senior-level oversight to the computer software company's cloud-based activities.
In the said role, Lee has been responsible for growing a pay-as-you-go licensing model for companies including VMware, Adobe, EMC, Symantec and Red Hat. 
With over three decades of industry experience, Lee has gained expertise in federal government sales, government procurement, internet entrepreneurship, sourcing and procurement, cloud computing, sales management and product development, according to his LinkedIn profile.
Before joining Carahsoft, Lee served as senior vice president of FedBid, an internet company based in Vienna, Virginia. During his nearly 10-year term at the company, Lee made key contributions in fostering FedBid's reverse-auction marketplace, where agencies such as the departments of Commerce, Defense, Health and Human Services, Homeland Security, Interior, Justice and Labor sought goods and services. He was also instrumental in ensuring the availability of FedBid's offerings in support of online procurement activities. 
Lee also spent two years at IT company NIC Commerce as vice president of strategic partnerships. The said role put him in charge of maintaining the company's strategic banking relationship with Citibank and Bank of America. He also held executive roles at companies such as Electric Press, Falcon Microsystems and CACI. 
Lee attended George Mason University in the 1980s.
Category: Executive Profiles
Tags: Carahsoft Cloud Solutions Executive Profiles Falcon Microsystems FedBid John Lee NIC Commerce vice president