Hypersonic missile
Marine Corps Explores Hypersonic Weapon Applications
The Marine Corps is reportedly collaborating with the Department of Defense's research and development community on how the service can adopt land-based hypersonic weapons and.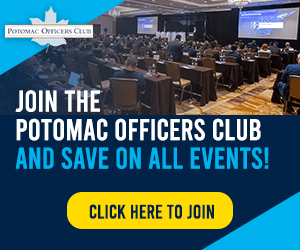 Mike White, DOD's assistant director for hypersonics, said DARPA is helping the Marine Corps explore how the service can use its agility to take full advantage of hypersonic weapons, USNI News reported Thursday. 
"They are an agile force; they can be in certain places with a relatively small footprint relatively quickly. And so that agility and flexibility allows for a number of different advantages," White said.
Hypersonic weapons can travel at speeds of at least five times the speed of sound. Existing defense systems are expected to struggle in tracking and defeating hypersonic weapons. 
The Marine Corps recently focused its attention on how to develop small ships, unmanned vessels, new connectors, simplified logistics, new weapons and other concepts.
The service's contemporary research and development efforts revolve around conducting swift amphibious assaults and island-hopping strategies. 
White noted that the Army, Navy and Air Force are aggressively pursuing their hypersonic weapon programs. 
The Navy, which USNI News said is considered the leader in hypersonic weapons, plans to use the technology as a conventional prompt global strike weapon. 
Similar to nuclear weapons, hypersonics are expected to serve as an alternative option for launching retaliatory strikes anywhere in the world in less than an hour.
The Navy has been developing missile glide bodies that can be used by all services and can withstand harsh conditions. 
Category: Future Trends
Tags: DARPA Department of Defense Future Trends hypersonics Mike White U.S. Army U.S. Marine Corps U.S. Navy unmanned vehicles USNI News