Michael King
Chief Growth Officer
Peraton
Michael King, Peraton's Chief Growth Officer
Michael King, Peraton's chief growth officer, is responsible for developing and executing all aspects of the company's growth strategy.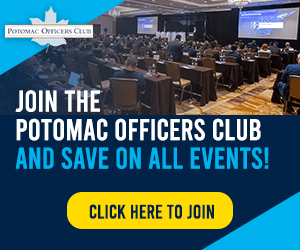 The scope of his duties includes business development, capture, proposal operations, strategic pricing, customer engagement and mergers and acquisitions. 
King works with sector leaders to ensure that Peraton's technological capabilities are in line with customers' current and future mission requirements. 
Peraton is a defense and space company specializing in areas such as advanced engineering, space, intelligence, defense, health care information technology, spectrum management and cybersecurity. 
Bringing with him more than 25 years of industry experience, King joined Peraton in March 2018. He previously served as the vice president of business development within Northrop Grumman's cyber and intelligence mission solutions division. 
In the said role, King led the business unit's business development, capture, proposal and customer engagement efforts.
The division's $1B portfolio includes the full range of cyber, data management and mission-enabling intelligence, surveillance and reconnaissance solutions made for government customers worldwide. 
King held a variety of directorial roles at Northrop, including ones responsible for cyber, civil systems, state and local government business development and Virginia-based strategic initiatives.
Headquartered in Falls Church, Virginia, Northrop is a premier government contractor that provides solutions in the space, aeronautics, defense and cyberspace sectors. 
The company's specialties include engineering, IT, electronics, software engineering, supply chain management, manufacturing, logistics and unmanned systems. 
King earned a bachelor's degree in business from James Madison University. In 2018, he was appointed to the Intelligence and National Security Alliance's board of advisors. 
Category: Executive Profiles
Tags: aerospace business development Chief Growth Officer cybersecurity defense engineering Executive Profiles government contracting Intelligence and National Security Alliance ISR James Madison University Michael King Northrop Grumman technology