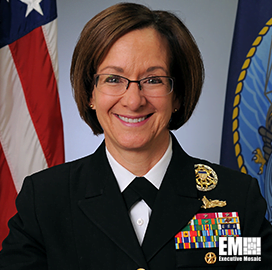 Lisa Franchetti,
J5 director,
Joint Chiefs of Staff
Biden Nominates Lisa Franchetti for Vice Chief of Naval Operations Role
President Joe Biden has picked Vice. Adm. Lisa Franchetti to serve as the second-highest-ranking officer of the U.S. Navy.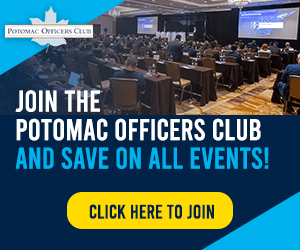 If confirmed by the Senate, she would be promoted to the grade of admiral and become the second woman to serve as the vice chief of naval operations, Navy Times reported Wednesday.
Franchetti currently leads the Joint Staff's J5 directorate for strategy, plans and policy. The J5 helps the chairman of the Joint Chiefs of Staff make national security recommendations to the president and other national leaders.
She previously served as commander of U.S. Naval Forces Korea, commander of the U.S. 6th Fleet and other flag officer roles, according to her Navy biography.
According to the Navy, Franchetti has been on tour as an auxiliaries officer on the USS Shenandoah, navigator on the USS Monongahela and operations officer on the USS Moosbrugger.
Franchetti earned a bachelor's degree in journalism from Northwestern University, where she was also commissioned in 1985. She holds a master's degree in organizational management from the University of Phoenix.
Her personal awards include the Distinguished Service Medal, Defense Superior Service Medal, Legion of Merit, Meritorious Service Medal, Navy and Marine Corps Commendation Medal and the Navy and Marine Corps Achievement Medal.
Biden also nominated Rear Adm. Richard Cheeseman for the role of chief of naval personnel, manpower and training. He would be promoted to the grade of vice admiral if confirmed.
Cheeseman most recently served as commander of Carrier Strike Group 10, according to the Department of Defense.
Congress has not yet scheduled confirmation hearings for the two nominees.
Category: Defense and Intelligence
Tags: Defense and Intelligence Department of Defense executive movement J5 Joe Biden Lisa Franchetti Navy Times nomination Richard Cheeseman