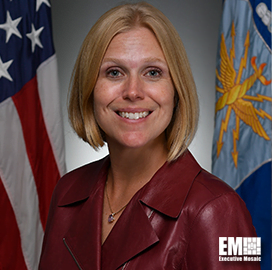 Lauren Knausenberger
Chief Information Officer
Dept. of the Air Force
Department of the Air Force CIO Lauren Knausenberger to Step Down in June
Lauren Knausenberger, the chief information officer of the Department of the Air Force, will step down in June, according to an agency spokesperson. She has served the department since 2017. Prior to becoming CIO in 2020, Knausenberger was the DAF's chief transformation officer and director of cyberspace innovation.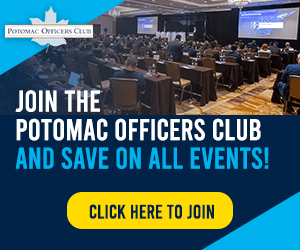 She is the latest CIO set to depart military service. Army CIO Raj Iyer and the Department of the Navy's CIO Aaron Weis earlier announced that they are soon leaving their positions, Air & Space Forces Magazine reported.
Knausenberger is leading two directorates and supporting 20,000 cyber operations and support personnel worldwide. Her responsibilities include providing oversight of the Air Force's IT portfolio, integrating Air Force warfighting and mission support capabilities and enforcing Freedom of Information Act and Privacy Act laws.
Since joining DAF, Knausenberger has been pushing for initiatives aimed at modernizing the department's IT infrastructure through cloud migration, enhancing cybersecurity and maximizing the use of artificial intelligence to support the Advanced Battle Management System, the Air Force's contribution to the Department of Defense's Joint All-Domain Command and Control concept.
In a recent interview with Executive Mosaic, Knausenberger said zero trust security, AI and data are among her top technology focus areas. According to the CIO, the goal is to provide the U.S. with a "decisive advantage," citing recent geopolitical challenges involving near-peer competitors like China and Russia.
Knausenberger highlighted the importance of zero trust in implementing JADC2, saying that the security framework will enable information sharing with coalition forces in a more secure manner.
Executive Mosaic recently presented the Wash100 award to Knausenberger for her efforts to keep the DAF aligned with technological advancements and instituting practices to ensure more accessible and reliable tools and networks for warfighters.
Category: Defense and Intelligence
Tags: Air & Space Forces Magazine Chief Information Officer Defense and Intelligence Department of the Air Force Lauren Knausenberger