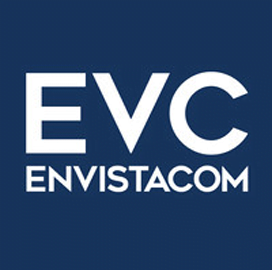 Envistacom
Envistacom Wins Spot on $2B CIO-SP3 Information Technology Contract
Envistacom has secured a prime position under the $2 billion Chief Information Officer – Solutions and Partners 3 Small Business Government-Wide Acquisition Contract.
The two-year, indefinite-delivery/indefinite-quantity CIO-SP3 contract supports federal agencies such as the National Institutes of Health and the Department of Health and Human Services.
Task orders under the $2 billion deal will support various information technology responsibilities such as research and analysis, infrastructure integration, systems maintenance and software development, Envistacom said.
Under the contract, the company will offer solutions to help HHS and other federal agencies meet their needs regarding CIO-SP3 IT solutions.
Envistacom is tasked to deliver telecommunications and IT services and solutions designed for the fields of health, health science and other biomedical-related areas.
The Atlanta, Georgia-headquartered awardee develops and delivers communications, cyber and intelligence solutions for the Department of Defense and U.S. coalition partners in the aerospace, intelligence and defense sectors.
Its offerings support operations and activities carried out by both military and civilian organizations located around the world.
Meanwhile, other companies that were selected for the CIO-SP3 project will also offer services such as enterprise resource planning, CIO support and digital imaging equipment.
According to the NIH, the support work for CIOs include workforce management, market research, risk management and IT organizational development.
The services shall support government agencies' CIOs in their functions such as implementing laws, regulations and policies, as well as facilitate CIO practices that are continuously evolving, the NIH said.
Category: Federal Civilian
Tags: agencies Chief Information Officer–Solutions and Partners 3 CIO-SP3 contract award Envistacom federal civilian federal government Health and Human Services health IT HHS information technology IT Modernization National Institute of Health NIH Small Business Government-Wide Acquisition Contract