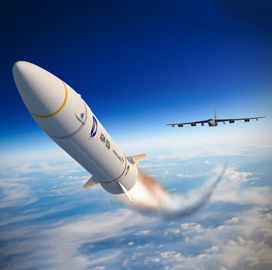 Weapons testing and
development
House Bill Calls for Interagency Collaboration on Hypersonic Technology
A draft policy bill issued by the House Armed Services Committee includes a provision that seeks to establish a national initiative that is designed to address the development and testing of the Department of Defense's hypersonics technology.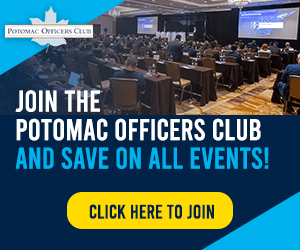 The bill orders the Pentagon to explore options for what would be known as a National Hypersonic Initiative. The program would guide collaboration among military services and government agencies involved in hypersonics development and would focus on partnerships with academia and the private sector on technology maturation.
If the bill is approved, the defense secretary will need to issue a report on the options by Feb. 1, 2023, and create a five-year budget estimate for efforts that require funding, C4ISRNET reported Wednesday.
Lawmakers are also asking the department to review its hypersonic programs and priorities. Industry executives said some of the gaps in hypersonic programs include the capability of wind tunnels and flight test opportunities.
According to the draft policy, the department should review if there are federal government or commercial test facilities that it could use for hypersonics development. The agency must also consider the agreements that it must make to get the most out of the facilities.
The DOD must also come up with a plan on how it will work with government and private industry organizations for using their testing facilities. This plan is due six months after the fiscal 2023 defense policy bill is signed into law.
The Department of Defense has prioritized hypersonic technology research and development due to rising threats from adversaries. The Pentagon is expected to spend $15 billion until 2024 to advance the technology.
Hypersonic platforms are capable of reaching Mach 5. The U.S. Army and Navy have both demonstrated their respective platforms in 2021 while the U.S. Air Force did its missile demonstration in May.
Category: Defense and Intelligence
Tags: C4ISRNET Defense and Intelligence House Armed Services Committee hypersonics National Hypersonic Initiative testing and development