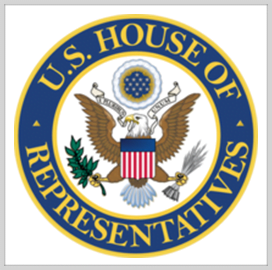 US House of
Representatives
House of Representatives to Vote on Cyber Diplomacy Act
The House of Representatives is scheduled to vote on a bipartisan bill that aims to improve the country's ability to prevent and respond to cyberattacks.
Once enacted, the Cyber Diplomacy Act would require the establishment of a new Office of Cyber Issues within the Department of State.
The proposed legislation also calls for the appointment of a cyberspace ambassador, FCW reported.
Speaking at an event hosted by the McCrary Institute of Auburn University, Rep. Michael McCaul, R-Texas, said naming an ambassador at large would be critical to ensuring that the U.S. follows international norms and standards when it comes to cyberspace.
In addition, the bill would mandate the secretary of state to come up with a strategy for engaging with foreign governments on international norms with respect to responsible state behavior in cyberspace.
The legislation was introduced to the House by Reps. Mike Gallagher, R-Wisc., Adam Kinzinger, R-Ill., and Jim Langevin, D-R.I.
The upcoming vote follows the Biden administration's issuance of new sanctions on Russia, including restrictions on buying new sovereign debt, for its alleged involvement in the SolarWinds hack and interference in the 2020 U.S. presidential election.
In response, Russia threatened to expel 10 U.S. diplomats and implement other retaliatory measures. Russia already barred eight U.S. officials from entering the country, including U.S. Attorney General Merrick Garland and FBI Director Christopher Wray. Russian officials also intend to shut down Russia-based U.S. nongovernmental organizations.
Category: Cybersecurity
Tags: Adam Kinzinger Cyber Diplomacy Act cybersecurity cyberspace FCW Jim Langevin Michael McCaul Mike Gallagher U.S. House of Representatives