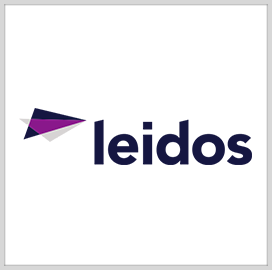 Leidos
Leidos Lands Potential $480M CBP Contract for Vehicle Inspection Systems
U.S. Customs and Border Protection has awarded Leidos a potential $480 million contract to provide VACIS Multi-Energy Portal systems.
The indefinite-delivery/indefinite-quantity contract includes a base period of performance of five years and options up to ten years, according to the company.
The MEPs will be used for non-intrusive inspection of commercial vehicles at ports of entry. They will be integrated in Vista, California, and deployed at other inspection sites across the country, Leidos said Tuesday.
According to the United Nations, physical inspections can be too time-consuming and detrimental to throughput amid growing trade volumes and stagnating staff levels at borders.
Non-intrusive inspection technologies are technical equipment and machines that allow inspection without the need to open the means of transport and unload cargo.
CBP relies on non-intrusive inspection systems to facilitate international trade by inspecting cars, trucks, railcars, sea containers, personal, luggage, packages, parcels and flat mail.
Leidos said that the VACIS MEP includes a QR code reader, license plate recognition technology, a radio-frequency identification system, situational awareness cameras and an open-standards interface.
VACIS IP6500 will be integrated with Viken Detection's OSPREY-EVX and OSPREY-UVX integrated checkpoint solutions. Viken is a provider of security imaging and material identification solutions for law enforcement and safety inspection professionals.
Leidos added that VACIS offers improved material discrimination and imaging resolution to enhance CBP's ability to locate contraband. The system also allows for multi-view imaging through an under-vehicle inspection capability.
Jim Moos, president of Leidos' civil group, said VACIS will help CBP in its effort to increase screening on more than 22 million containers each year.
Category: Federal Civilian
Tags: CBP contract Customs and Border Protection federal civilian Jim Moos Leidos MEP non-intrusive inspection United Nations VACIS Viken Detection