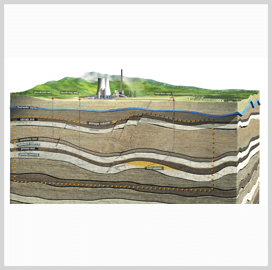 Earth stress estimation
Petrolern Receives Grant to Advance Earth Stress Estimation Technology
Petrolern, a green energy technology company, has received a $1.15 million grant from the Department of Energy to advance earth stress estimation technology.
Failure to create reasonable accurate earth stress models can lead to wellbore failure, poor performance of reservoirs, induced siesmicity, cap-rock integrity issues, the inability to monitor fluid movement and inappropriate well placement, Petrolern said.
The company said it will use the grant money to further develop and commercialize its artificial intelligence-powered technology that allows for earth stress estimation without resorting to well logging.
Petrolern said that the wireline logs required for stress estimations are cost-prohibitive and are mostly not available in horizontal wells.
A good understanding of stress fields can lead to significant improvement in subsurface operations like drilling, completions, fracturing, production, enhanced oil recovery and CO2 sequestration, the company said.
Petrolern's estimation tool was designed to take advantage of available data and has the potential to reduce costs and non-productive time for different subsurface operations.
While the technology was originally built for carbon storage applications, Petrolern said it can also be used for geothermal energy and conventional and unconventional oil and gas resource development.
Hamed Soroush, CEO of Petrolern, said the company's technology will transform geomechanical modeling for carbon storage, oil and gas and geothermal applications.
Soroush said that the Department of Energy deal is the sixth green energy contract that Petrolern has been awarded in the past three years from government and industry.
Petrolern is a service and technology company that develops subsurface solutions for carbon storage, geothermal and oil and gas projects.
Category: Federal Civilian
Tags: AI artificial intelligence Department of Energy federal civilian grant green energy Hamad Soroush Petrolern stress estimation subsurface well logging