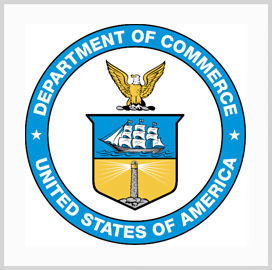 Department of Commerce
Space Industry Groups Seek Support, Adequate Funding for Office of Space Commerce
Space industry groups have sent a letter to Commerce Secretary Gina Raimondo advocating for continued support and adequate funding for the Office of Space Commerce.
Operating within the National Oceanic and Atmospheric Administration, the office is the principal unit for space commerce policy within the Department of Commerce. It focuses on various sectors of the space commerce industry, including satellite navigation, commercial remote sensing, space transportation and entrepreneurial activities.
In the letter, the Aerospace Industries Association, Commercial Spaceflight Federation and Satellite Industry Association urged the Commerce Department to provide the office with funding reflective of its role in supporting the space industry, SpaceNews reported.
As per the fiscal year 2021 appropriations bill, the Office of Space Commerce would receive an annual budget of $10 million, which includes additional funding for a space traffic management pilot program. Before FY2021, the office had an annual budget of $1.8 million.
The industry groups also expressed concern about the effect of a potential leadership change within the office. Currently, the office is being led by interim director Mark Paese, who is double hatted as the NOAA deputy assistant administrator for satellite and information services.
"Retaining staff in the Office of Space Commerce to continue to carry out its work until a new Director is named is critical to the success of our industry on a variety of fronts," the organizations said.
After being largely neglected during the Obama administration, the office had greater momentum under the Trump administration.
In 2018, the Office of Space Commerce took over civil space traffic management duties from the Department of Defense.
Category: Space
Tags: Aerospace Industries Association Commerce Department Commercial Spaceflight Federation Gina Raimondo Mark Paese Office of Space Commerce Satellite Industry Association space SpaceNews